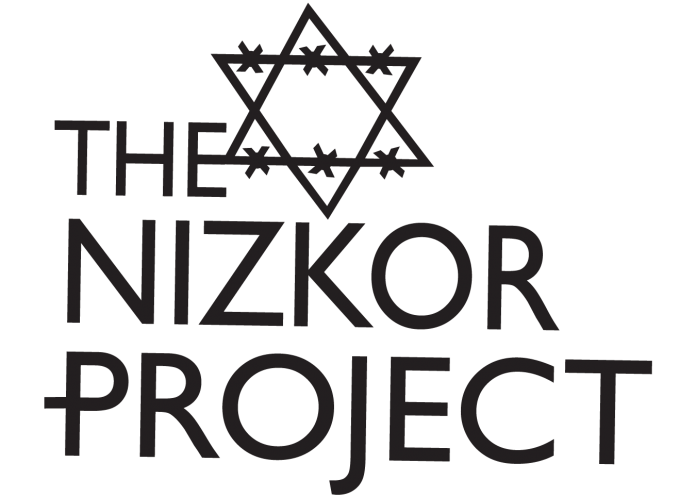 Who is Wolfgang Droege?
Wolfgang Droege has a long history of hate activity, as well as a lengthy criminal record.
. 1949 – Droege is born in 1949 in Forchheim, Bavaria.
. 1952 – Immigrates to Canada with his mother.
. 1967 – He later returns to Germany, where he unsuccessfully tries to join the army.
. 1967-1974 – Droege works odd jobs in Sudbury and Toronto, eventually learning printing as a trade.
. 1974 – Joins the violent Western Guard, headed by Don Andrews and John Ross Taylor. He is involved in a violent clash with Black students at U of T.
. 1975 – Droege spends two weeks in jail for writing racist slogans along the parade route for the African Liberation Day parade in Toronto. He is later given two years probation for writing "White power" on construction boardings, That same year he meets James Alexander McQuirter, who would later be a major figure in the Canadian KKK.
. 1976 – Droege is convicted of assaulting a reporter.
. 1976 – Wolfgang Droege attends David Duke's "International Patriotic Congress," a neo-Nazi and White supremacist conference in New Orleans. He meets Duke, and becomes a KKK representative in Canada. Three years later, Droege organizes a Duke speaking tour of Canada.
. 1981 – While working with the Klan, Droege is convicted with nine others after a failed invasion of the Caribbean nation of Dominica.
. 1985 – Droege is arrested in Alabama as an illegal alien and charged with cocaine possession, as well as possession of an illegal knife. He serves four years of a 13-year sentence. While in prison, he receives letters from David Duke, Tom Metzger, and Robert Miles of Aryan Nations.
. 1989 – He is released from jail, and goes to Libya in September. He is deported from the United States for the fourth time. That same year he helps found the Heritage Front, severing virtually all ties with Don Andrews.
. 1993 – Following a brawl with antiracists, he is charged with possession of a weapon dangerous to the public peace.
. 1994 – Droege is convicted of contempt of court and sentenced to a three-month jail term. He serves nearly two months, but is out of prison pending appeal. He claims that he is financially ailing, and cannot find work.
Wolfgang Droege is one of seven directors of the Heritage Front. He is a well-known White supremacist with a long history of involvement in Canadian hate groups, as well as a lengthy criminal record.
According to Warren Kinsella, in his book Web of Hate, Droege was born in 1949 near Nuremberg, Germany, Wolfgang Droege became a committed racist as a child. His father was a Luftwaffe pilot, and his grandfather was a close friend of Julius Streicher, a prominent Nazi and an associate of Hitler's. Streicher's tales of 'racial pride' and the ideals of the Third Reich had a enormous impact on the young Droege, according to Warren Kinsella.
Droege came to Canada when he was 3, and became a Canadian citizen. He returned to Germany briefly in 1967 in an unsuccessful attempt to join the army, and was soon attending meetings of the German neo-Nazi National Party. Droege eventually returned to Canada and drifted from job to job. In 1974 he joined the violent White supremacist Western Guard, led by Donald Andrews and John Ross Taylor, two notorious Canadian racists with criminal records. Droege is alleged to have also been the British Columbia organizer for the Nationalist Party, which Don Andrews formed after resigning from the Western Guard.
In the late '70s and early '80s, Droege was second-in-command to Canadian Ku Klux Klan leader James Alexander McQuirter. In 1976 Droege first met American Klan leader David Duke; the two worked together for several years. Later Droege became the leader of the B.C. Klan, although he quit the organization in the late 1980s. At one time, he possessed a membership card of the avowed American terrorist group Aryan Nations. He is currently in touch with leaders of White supremacist groups across the United States and Canada.
Droege's relationship with hate groups plays a large part in his relationship with the law. In 1975, while he was with the Western Guard, Droege spent fourteen days in jail for writing "White power" slogans along the route of an African Liberation Day march in Toronto. He was later put on probation for two years after a separate incident in which he painted "White Power" on construction boardings. In 1976, he was convicted of assaulting a reporter. In 1981, while working with McQuirter in the Klan, Droege and nine others were convicted on charges of conspiracy after attempting to take over the Caribbean island of Dominica to establish a White supremacist base in 1979 – a violent scheme by which Droege had hoped to achieve financial security. Also involved in the plot were Ontario Klan member Larry Jacklin, and future Klan leader Don Black.
In 1985 Droege was arrested as an illegal alien in Alabama, and charged with three counts of possession of cocaine and conspiracy to distribute the drug, as well as for possession of an illegal knife. For this he was sentenced to 13 years in prison, of which he served four. Droege has been deported from the United States four times, most recently upon disembarking from a plane in Chicago after a 1989 visit to Colonel Muammar Qadhafi. Soon after the trip, he cofounded the Heritage Front with several others who had been with him in Tripoli, including Gerry Lincoln, Grant Bristow and David Maxwell French.
Wolfgang Droege has been involved with some of the most vicious White supremacist groups in the world. He claims that he left the KKK, perhaps the most notorious of all these organizations, because "the Klan tends to attract people who are purely haters," whereas he sees the Heritage Front as being "more idealistic." But his own words reveal that he has not abandoned the goals he had when he was with those groups, although his strategy may have changed. When asked in a recent interview whether or not the Heritage Front's strategy was to include "hard-core, radical tactics," he responded:
"When I was younger, I wanted things to change overnight, and I took tremendous chances. But I've settled down. It isn't going to happen overnight. First, build an infrastructure." (eye Magazine, July 17, 1992)
Droege's objectives remain the same; only his methods have changed. Little else could be expected of someone who trained with David Duke's Knights of the Ku Klux Klan. When his mask slips, as when he claims that there was no plan to exterminate Jews during the Second World War, a violent hater is revealed. His reputation as a "hero" in the White supremacist movement further identifies him as a bigot for whom the Heritage Front is the latest of many platforms for his racist ideology.