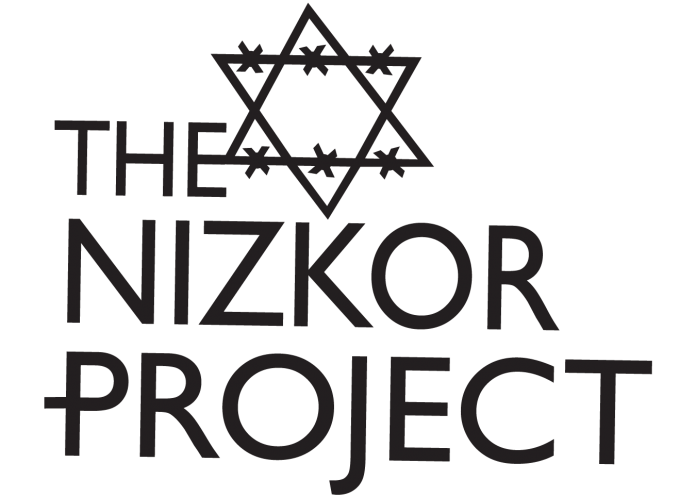 Robert Brock
Khalid Muhammad at Howard also credited, among others, "our great elder," one Robert Brock. Brock, 68, an African-American activist, has in fact been known exclusively as an associate of right-wing extremist and white supremacist groups, His stature as Khalid Muhammad's "elder" further confirms the symbiotic relationship between white and Black anti-Semites; examining Brock's career, therefore, provides insight into the ideological and, at times, organizational links between those ostensibly opposed worldviews.
Brock came to prominence in the white supremacist movement during the 1980s as an advocate of the "Pace Amendment," a racist document that called for the repatriation of all "non-Whites" (including Hispanics, Arabs, and Jews) from the United States. A member of the far-right Populist Party and a Liberty Lobby Board of Policy Member — both groups were founded by longtime anti-Semite Willis Carto, who also established the IHR — Brock has appeared on Liberty Lobby radio programs, and has written in the Liberty Lobby tabloid The Spotlight calling for the repeal of the Fourteenth Amendment to the Constitution.[6]
Brock has also become active in the Holocaust denial movement, founding a group called "United for Holocaust Fairness." Brock's group, like NOI, has referred to slavery as "the African Slave Trade Holocaust," and attracted attention in September 1993 when its propaganda was distributed at New York State Mental Health Department officers during a conference sponsored by "Afrikans [sic] United for Sanity Now!" Brock has since taken to picketing the U.S. Holocaust Memorial Museum regularly with a handful of followers he has named "America's Rainbow Truth Squad." This effort has received coverage and encouragement from The Spotlight.
Indeed, in June 1994, Brock mailed an appeal from "the Cosmopolitan Brotherhood Association, one of Black America's longest continuously functioning educational, self-help and self-determination forums" (the format and rhetoric of the mailing, however, were virtually identical to previous mailings prepared by Liberty Lobby) to readers of The Spotlight. The mailing solicited funds to subsidize Brock's Holocaust-denial campaign in the African-American community, and stated "Your support …. is an ideal way to tell the professional Holocaust propagandists just what you think of their nonsense. (The can't stand White Nationalists and Black Nationalists working together! It's the one thing they fear most.)"
The mailing echoed and expanded on Khalid Murhammad's belittling comparisons of the Holocaust with the African slave trade, stating, "If there's anything I am certain of, it's this: the Black slave trade lasted for several hundred years — far longer than the 'Holocaust' in Europe — and far more than six million Blacks died on the Atlantic crossing and under slavery (emphasis in original).
"Also: what about the myriad other groups that have experienced a Holocaust?… Why no Holocaust museum for these victims?…" Brock proceeded to compare the Nazi genocide to, among others, the Branch Davidian shoot-out in Waco, Texas, the German civilians killed by Allied bombing during WWII, and the Palestinians "butchered by the Israeli government — a regime that can only survive by harping about 'The Holocaust' to milk the American working people of their hard-earned dollars" (emphasis in original).
Meanwhile, Brock has contined to affiliate himself with the fringes of the radical right and white supremacist underworld. For example, he attended the August 1994 "Jubilation Celebration and Conference" sponsored by the California " Christian Identity" publication, The Jubilee.[7] The pseudo-religious "Identity" doctrine — which proclaims that Jews are "the synagogue of Satan," that Blacks and other people of color are sub-human, and that Northern European and American whites are the "chosen people" of scriptural prophecy — has provided biblical justifications for many of the leading racist hatemongers and terrorists of the past several decades, including The Order, the Aryan Nations, the Posse Comitatus, and numerous KKK factions. Among the people sharing the poduim with Brock at this event was California State Senator Don Rogers, radical tax-protestor "Red" Beckman, and former Klan leader and Aryan Nations recruiter Louis Beam.[8]
Brock additionally wrote an article in the June 20, 1994, issue of The Spotlight, praising the book, A Populist Bibliography, written by former National States Rights Party and Ku Klux Klan spokesman Robert Weems. ( Weems, also, is an "Identity" adherent.) Among his most illuminating comments, Brock writes, "there may be more in common between David Duke and Louis Farrakhan, for example, than there might be between Duke and a self-styled conservative such as William F. Buckley, Jr." Brock also praises Weems by noting, "Those who want information on the facts about the international conspiracy will find Bob Weems' book a thoughtful and analytical guide, a key to the 'best' and most informative works on the subject."
Prior to Khalid Muhammad's passing tribute, Brock achieved his greatest notoriety by sponsoring a February 1, 1992, conference in Los Angeles billed as discussing "Holocaust Studies and the First Amendment." The purpose of the conference was to bring Holocaust deniers such as IHR editor Mark Weber and German American National Political Action Committee Chairman Hans Schmidt together with African-American activists. Though Brock announced over a dozen speakers and predicted to the Los Angeles Times an audience of more than 500, the Jerusalem Post reported that only three speakers, Brock included, appeared before an audience of 13. Interestingly, the most famous announced participant, who pulled out of the conference prior to February 1, was Black African Holocaust Council lecturer Leonard Jeffries.[9] [Webmaster's comment: For an opposing point of view of this matter, see Michael Novick's email of March 12, 2000
Footnotes:
6. Though in recent years Willis Carto has lost control over both the Populist Party — which in 1988, still directed by Carto, had run David Duke as its presidential candidate — and IHR, Liberty Lobby remains his primary propaganda vehicle, and one of the most active anti-Jewish organizations in the country. Its tabloid, The Spotlight, has an estimated circulation of 100,000, and its radio programs, "Radio Free America" and "Editor's Roundtable," are broadcast in several markets across the country. With respect to the organization's bigotry, a 1988 U.S. Court of Appelas decision, written in response to a libel suit brought against The Wall Street Journal after the paper had described Liberty Lobby as "anti-Semitic," states: "if the term 'anti-Semitic' has a core, factual meaning, then the truth of the description was proved here."
7. Additionally, a September 1994 mailing from the Cosmopolitan Brotherhood Association — stylistically different from the June appeal — announced that Brock was invited to attend the annual congress of the extreme-right Deutsche Volksunion (German People's Union). In the mailing, Brock reported that he was to share the platform in Germany with Vladimir Zhironivsky, Russia's leading right-wing demagogue. Apparently to justify his alliance with some of Europe's most notorious anti-Semitic agitators, Brock stated, "The Black people here in America has [sic] had to fight against the integrationist and race mongrelizers, along with the one world and internationalists to maintain our racial identity, mostly caused by the Jews."
8. Louis Beam, 47, is in fact one of the most prominent and volatile racist agitators in America today. While active with David Duke's Knights of the Ku Klux Klan in the 1970s, Beam spearheaded Klan efforts to recruit and indoctrinate army personnel at the Texas military base Fort Hood — a campaign which prompted the Defense Department to issue a directive granting field commanders the authority to forbid military personnel from engaging in activities sponsored by racist groups. In 1981, the Vietnamese Fisherman's Association secured a U.S. District Court injunction against Beam in response to his repeated harassment and intimidation of Vietnamese fishermen in Galveston Bay, Texas. In April 1987, Beam and twelve other white supremacists were indicted on charges of participating in "a seditious conspiracy…to overthrow the government." Beam in turn fled the country and was on the FBI's Ten Most Wanted list for five months before his arrest in Mexico — following a shootout that critically wounded a Mexican police officer — in November 1988. (The thirteen defendants were eventually acquitted.)
9. Similarly, IHR's May/June 1994 issue of The Journal of Historical Review announced that Wellesley Professor and BAHC lecturer Tony Martin would attend IHR's "Twelth Annual Revisionist Conference" in September 1994. Like Jeffries, Martin cancelled his engagement shortly before the event took place.