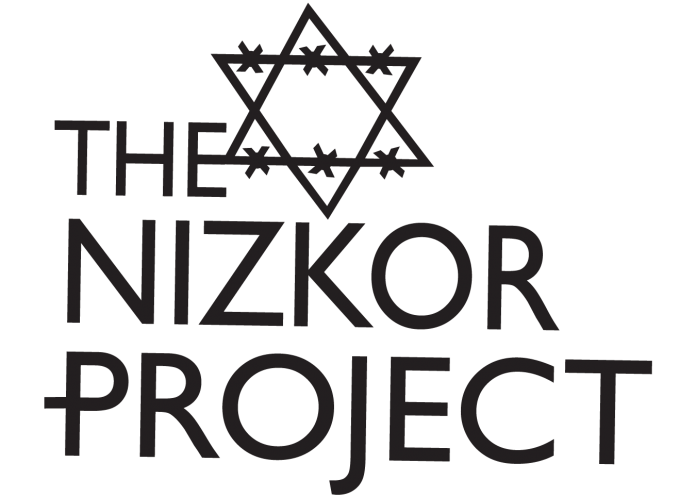 Bigotry Hits the Newsstands
In April of 1994, the Black African Holocaust Council issued a new weapon in its self-described "struggle" against mainstream America: a monthly magazine called The Holocaust Journal. A statement on the publication's inside cover explains that "The Journal is born out of a recognition of the written word as a means of helping our brothers and sisters to understand, and ultimately destroy, those institutions that interfere with the liberation of all African peoples."
The Journal is published by BAHC executive director Eric Muhammad, and is edited by April Silver, the director of Akila Worksongs, a communications and publishing company. Silver is a former leader of the Howard University student organization NiaForce, which has described itself as "a group in which students study African and black history and culture, provide campus security and reeducate students." In March 1989, Silver, along with other Howard student leaders, organized a student takeover of the University's administration building to protest the appointment of then Republican National Committee Chairman Lee Atwater as a university trustee.
The Journal is replete with anti-Semitic and anti-white sentiments; virtually every article in its inaugural issue contains offensive statements. Most disturbing is the manner in which they are presented: as self-evident and socially accepted truths. And, in keeping with Eric Muhammad's stated goal for BAHC, the articles repeatedly remind Black readers that they are being victimized by the white community.
The April issue's cover story is a lengthy piece by Eric Muhammad that purports to chronicle "the rise of Jewish dominance in controlling America's newspapers." "Brothers and Sisters," Muhammad writes, "the control the Jewish people exercise over public opinion is overwhelming…. When we as a collective press agency are dependent on our enemies' wire services to inform our people, then we are not really independent."
In an article discussing the history of rap music, Adeeb Ahmad Shabazz, the Journal's managing editor, blames the "Jewish community" for the downturn in popularity of "political, message-oriented rap" in favor of the more violent "gangsta rap."[3] Shabazz cites as proof the controversy in the summer of 1989 that surrounded rap group Public Enemy, and its "Minister of Information," Professor Griff. In an interview with the Washington Times, Professor Griff had made a number of anti-Semitic remarks, among them, "Is it a coincidence that Jews run the jewelry business, and it's named jewelry?" One year later, amid an uproar over his statements, Professor Griff was fired by Public Enemy. To Shabazz, this move signalled the beginning of the end for politically oriented rap music. Referring to Professor Griff's remarks, and the events that followed them, Shabazz writes:
Despite the overall truthfulness of the statements [made by Professor Griff], the Jews found this to be a fitting time to divide and conquer by levying the charge of anti-Semitism against Brother Griff and P.E. [Public Enemy]…. After a short time had passed, the group reorganized without Professor Griff as Minister of Information. The Jews had gotten the most vehemently outspoken music group of the 1980s to dismiss a brother for speaking the truth!
The article concludes with a call to all Black readers to "wake up and recognize the plot" and to "pay heed to the example of Minister Louis Farrakhan."
The Journal's health column, written in an authoritative tone by the Reverend Phil Valentine, is a blend of racism, homophobia, and pseudo-science. Valentine describes himself as a "nature healing consultant and metaphysician," and claims AIDS is not caused by the HIV virus, but is instead caused by malnutrition, blood transfusions, and certain types of drugs. He also writes that "sexual intercourse, kissing, touching blood or being nicked in the gums by an HIV-infected dentist could in no way cause AIDS." The danger, of course, lies in the acceptance of these statements by readers as absolute medical fact.[4]
Valentine also launches into a criticism of today's media, claiming that through its "coercion," the public has been "subtly programmed" to believe that homosexuality is "inherently 'normal' to humanity." He argues instead that it is "an insidious disease" that "could be called, in medical terms, induced-hermaphroditism." Society's acceptance of homosexuality as "normal," he further explains, can be largely attributed to "the white woman's frenzied pursuit of the equality [sic]." (Anti-Defamation League, 6-8)
Footnotes:
3. Shabazz's analysis conveniently ignores the fact that some "gangsta" rappers, notably Ice Cube, have endorse the political agenda of the Nation of Islam, and in their music have indulged in anti-Asian, homophobic, misogynist, and anti-Semitic rhetoric as hateful as Khalid or Eric Muhammad's. Shabazz similarly overlooks the current commercial and artistic viability of political rap groups — for example, Arrested Development and Digable Planets — which don't pursue a hateful agenda.
4. BAHC appears to be following the lead of the Nation of Islam in promoting controversial diagnoses and treatments of the AIDS virus. In Washington, D.C., NOI Health Minister Abdul Alim Muhammad, M.D., runs the Abundant Life Health Clinic to treat AIDS patients. This clinic has received federal and city funds — over the protests of gay and Jewish groups — despite the fact that Dr. Muhammad's AIDS treatment, low-dose oral alpha interferon, has been tested in the U.S., Canada, Germany, and Uganda, and has been found to have no significant medical effect against the disease.