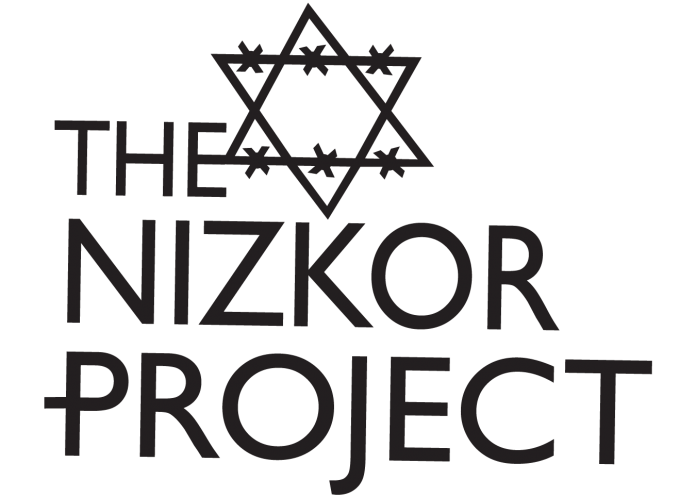 As endorsements to Nizkor's impact upon virulent racists go, this one is certainly one of the funniest!
The following is a rather poorly designed document which is apparently supposed to look like a press release from the (non-existent) Nuca Antara News Agency, and cites an equally non-existent "Middle East Correspondent:"
From: Magna Germaniae
Subject: ANNUAL HOLOCAUST EDITION – 2000 ( Plus Last Minute News Topics Update ).
To: ,
,,,
,,

Urgent! Urgent! Urgent! Please, handcarry.
FROM : Nuca Antara News Agency, International.
TO: UNO – The Office of The Secretary General
UNESCO, Paris
World Health Organization
IOC
Reuters
Agence France Press
China News Agency
Antara News Agency
Bundesregierung.de
Auswaertiges-amt.de
Bundesreg.ch
Xinhua News Agency
Associated Press
AHK, International
Tass
Al-Manar.lb
Bernama AsiaPac
Kyodo Japan
IHK AUS
Bangkok Post
Interfax
DPA
Euronet
Die Woche
South China Morning Post
The Star, ZA
Kaleej Times
PPmcG.au
Spanish News Agency
Iranian News Agency
Italian News Agency
Asbar News Agency
Lithuania News Agency
Jordanian News Agency
Panafrican News Agency
Cuba News Agency
Vatican Radio
International Commission of Jurists
Transparency International.de
Buba.de
Times of India
MediaTex.ch
India Daily
Telegraph, Calcutta
India Express
Hindustan Times
South African Government
Jordanian Star
Jordanian.gov.jo
Arabia On-Line
Qatar News Agency
Dagens Nyheter
German Television ARD
Germanwatch.de
JewWatch.com *NEW*
Echileau Chile
Republika.id
Bisnis News.id
Peoples Daily.cn
Kompas.id
Deutscher Jounalisten Verband.de
Turkey.Gov.tr
Athens.gr
Phoblacht.irlnet
ZDF.TV.de
Croatian News Agency
TV-Zagreb.hr
Slovenska Republika
Prague Post.cz
Estische Zeitung.Tallinn
Estonian.TV.ee
Baltic News Services
Papua Post Courier
National Online.pg
Al-Ahram, Cairo
Al-Quds, Independant Palestine
Palestine Council
Vocerny Minsk, Belarus
Novedades Comentarios, Mexico
Zimbabawe.gov.zw
Kurier Austria
Uzbekistan.gov.uz
Kiew Post, Ukraine
Gulf News, Dubai
Die Welt, German Daily Paper
Publico.pt Lissabon
Humanite Presse.fr
Ngai Tahu, Free Maoriland
Phumuviet, Vietnam
IAEA, Wien
PAS, Malaysia
SIPRI, Friedensforschung, Schweden
Volkskrant Netherlands
Al Hayat
Monde diplomatique.fr
Pakistan News Agency
La Stampa, Rome
Agencia Estado Business Brasil
Russky Telegraf
Bank of Moscow
Fiji Times
Lidovy Loviny, Prague
Dong-A Gailbo, South Korea
African National Congress.za
MegawatiForPresident.com *NEW*
Subject: NUCA ANTARA NEWS AGENCY PRESS RELEASE. FOCUS: WORLD.
By our Middle East Correspondent, Joseph Khalab.
( Professeur des Religions Abrahamique; Sorbonne, Paris ).
______________________________________________________________________
Quote of the week:
"Shedding gentile blood means offering a sacrifice
to Jhawe. Killing gentiles is permissable, provided
it is done on the condition of secrecy."
( From the Talmudic Chapter called Sultan Arah).
________________________________________________________________
IV. THE PAID DROP-OUT BEHIND WWW.NIZKOR.ORG
Wladislaw Fedorjevic Nizkor, a born Ukrainian, lives some 80 km west of
Toronto in a dumped freight container. In 1988, Nizkor was suspected for
having sent a letter bomb to Ernst Zundel, the revisionist historian. The
identified letter bomb had to be defused by Canadian police. Nizkor receives
his web site funding from the Wiesenthal Center near Hollywood, USA. The
Wiesenthal Center is funded in part by Bonn-Germany. Although all the money
flows are not directly known, a donation of 200,000 Deutschmarks was submitted
by German ex-Chancellor Dr. Helmut Kohl, also dubbed Al Kohlpone. Kohl is
currently under party fraud investigation. Such are the experts and
connections of the international Jewish community.