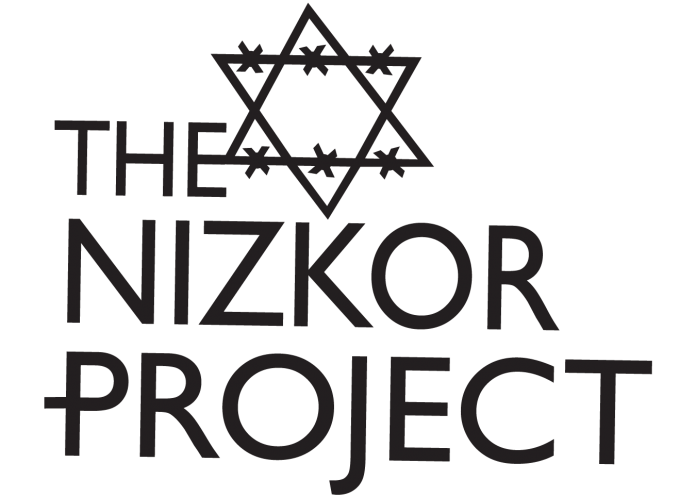 Writer: Brian Harmon
Holocaust deniers commonly make claims such as:
Previous to 1992, anyone who publicly doubted the 4.1 million"gassing" deaths at Auschwitz was labeled an anti-Semite, neo-nazi skinhead (at the very least). Quietly, because of revisionist findings, the official figure was lowered to 1.1 million. No mention of that missing 3 million.[1]
On May 12th, 1945, a few months after the liberation of Auschwitz, a Soviet State Commission reported that not less than four million people were murdered there[2] . This number was displayed at the Auschwitz State Museum until 1991, when it was lowered to 1.1 million.[3] The total death toll for Jews in the Holocaust, however, stayed at about six million. Mainstream historians, it seemed, were caught in a bind. Had three million fewer people died in the Holocaust? And if so, why hadn't historians reevaluated their own figures?
Holocaust deniers soon capitalized on this apparent contradiction, both in The Spotlight (see above) and in the ad sent to many college newspapers by Bradley Smith's "Committee For Open Debate on the Holocaust".[4] :
The Auschwitz State Museum has recently revised its half-century-old claim that 4 million humans were murdered there. The Museum now says maybe it was 1 million. But what proof does the Museum provide to document the 1 million figure? None! The communist propagandists who manage the museum have put on display piles of hair, boots and eyeglasses, etc. While such displays are effective propaganda devices, they are worthless as historical documentation for "gassings" or a program of "extermination."

Meanwhile, Revisionists want to know where those 3 million souls have been the last 45 years. Were they part of the fabled Six Million?
And again in a Spotlight article about Holocaust "revisionist" David Cole's trip to Auschwitz:[5]
Like most Americans, since his youth Cole had been instructed in the "irrefutable fact" that homicidal gassings had taken place at Auschwitz. The number of those so executed – also declared irrefutable – was 4.1 million.

Then came the Leuchter Report in 1988. This was followed by a "re-evaluation" of the total deaths at Auschwitz (down to 1.1 million). As a budding historian – and a Jew – Cole was intrigued.
And in the Holocaust denial magazine The Journal of Historical Review:[6] :
In the view of those who believe–or cause others to believe–in the [Holocaust], mass gassings, especially of Jews, were carried out in the concentration camps of the Third Reich. Above all in Auschwitz (hence the term "Auschwitz Myth"), four million Jews were gassed. [The Nuremberg Tribunal "established" that four million PEOPLE (Jews and non-Jews) had been KILLED (by all means) at Auschwitz.]

Currently, though, unimpeachable sources are seeking to reduce this [sic] figure to 1.5 million. On mathematical grounds alone, the "symbolic figure of Six Million " should be reduced by 3.5 million. Of course, such a reduction does not lessen the [gravity of the] crime in any way, because even one victim is one too many.