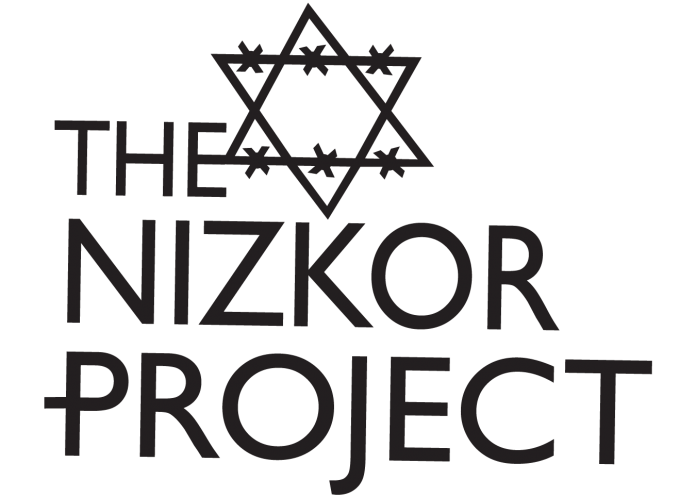 Claims by Carlos Porter
Porter's first claim:
In 1946, it was a "proven fact" that Nazis made human soap (Judgement, Nuremberg Trial, IMT I 252; VII 597-600; XIX 506; XXII 496). [22]
As we have already mentioned above in the sections on Weber and Smith, the Judgment of the IMT actually says that "attempts were made," not that soap was made, and it also specifically says "in some instances": not a large-scale program.
Note that the point Porter is trying to make here is that things which were proven at Nuremberg have been retracted later by historians. Since, as we have seen, historians repudiate the "RIF" soap rumor but not the Stutthof/Danzig evidence, Porter's point is not supported.
Furthermore, Porter cites four sections of the trial record to back him up on the matter of "proven fact." He correctly points out that I-252 is the Judgment, but neglects to mention that XXII-496 is the same text, just in a different place. VII-597 through 600 is the Soviet prosecution's introduction of the evidence, and XIX-506 is simply a reference to that evidence by the British prosecution. In short, not one of these quotes backs up his claim.
Porter's second claim:
They [The Hague] have the "human soap," which has never been tested, and the "original human soap recipe" (Document USSR-196), which is a forgery; but apparently no original wartime German documents. [23]
Since Porter claims that virtually every Nuremberg document that shows a German in a bad light is a forgery, it would be impossible to change his mind in this regard. Notice that he does not show how or why the soap recipe is a forgery.
In Sigmund Mazur's deposition of 11 June 1945 (USSR-197), which Porter even includes as Appendix I in his other book, Made in Russia: The Holocaust, Mazur confirmed that the recipe in possession of the Soviet interrogator, which would later be introduced to the IMT as USSR-196, was the one he knew from the Danzig Institute:
Question: You have been shown a recipe typed in the letterhead of the Anatomical Institute. What do you have to say in respect of this recipe?

Answer: The recipe shown to me, dated 15th February 1944, is the same recipe about which I have just testified. This recipe was stuck to a plywood board which hung in the building where soap was prepared. [24]
Porter's third claim:
Since the affiants almost never (if ever) wrote their own "statements," it is common to find identical or nearly identical phrases or even entire paragraphs occurring in different documents, even when they have been prepared on different days by people; for example, … Documents USSR-264 and 272 (human soap affidavits). [25]
Porter makes this sound sinister and conspiratorial, but there is a rational explanation for why USSR-264 (affidavit of John Henry Witton, 3 January 1946) and USSR-272 (affidavit of William Anderson Neely, 7 January 1946) might contain similar phrases and/or terminology.
The first thing to point out is that both affidavits were given to the British Judge Advocate General's Office, not to the Soviets. But even though both of these documents were witnessed by different members of the JAG Office, it is likely that both men were deposed by the same interviewer — i.e., someone familiar with the Danzig Institute who could ask relevant questions — especially since the two former POWs gave their affidavits only four days apart, at 6, Spring Gardens in the City of Westminster.
Porter's book, Made in Russia: The Holocaust, contains what we will call his fourth claim:
Of the two British human soap witnesses — signers of mutually contradictory hearsay affidavits prepared with the help of other people — John Henry Witton has apparently emigrated, while William Anderson Neely lives in Scotland. He has declined to discuss his experiences, and appears unaware that his story could make him wealthy. [26]
As usual, Porter merely brushes aside Nuremberg documents without offering any proof to back up his assertions. A close examination of both affidavits reveals only two "contradictions":
Number of corpses: Witton stated that corpses "arrived at an average of 7 to 8 per day," with sometimes 5 to 6 in a Red Cross wagon and sometimes 3 to 4 in a small truck. Neely, however, said that corpses "arrived at an average rate of 2 to 3 per day."
Length of preparation time of corpses: Witton stated that after fluids were inserted into the corpses, they "were then put into large metal containers where they were then left for approximately 4 months." Neely, however, said that the corpses were "kept for an average of three to four weeks in large tanks before being taken upstairs and used for dissection purposes."
What might be the possible explanations for these two apparent contradictions? One idea might be that the second one could just be a typo, where "months" was substituted for "weeks," or vice versa. But this is unlikely; the most logical explanation is that Witton was correct and Neely was wrong.
In his affidavit, Neely wrote: "I myself was employed in taking the corpses down to the cellar and laying them on the tables in the dissecting room and also in clearing them away at the end of the day." Perhaps Witton was much more involved in the process at the Danzig Institute than Neely was and therefore saw more corpses than his fellow POW did. This might also explain the discrepancy in the length of time, if Witton knew more details about the entire process than Neely did.
Aside from these two "contradictions," the rest of the two statements are in accord with each other. But it is really not surprising that their statements are not identical, since both men had been POWs for over four years, obviously traumatic events in their lives.
More importantly, it would have been more suspicious if their affidavits were exactly alike. In fact, Porter charged this as well: in one of his books, Porter complained that the two statements contained too many of the same phrases to be trusted, and in his other book he said they were too contradictory!
Finally, since both men worked in the Danzig Institute, their statements are not "hearsay."