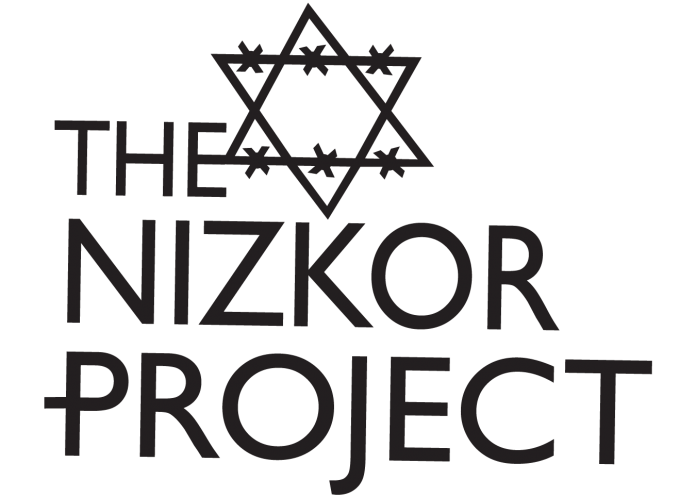 he Supporting Cast (in alphabetical order)
As seen above, Wolfgang Droege is the dominant force in the Heritage Front. But there are several current and former members who are important figures in the movement.
Kenneth Barker
Kenneth Barker got his fifteen minutes of fame when he received a one-month jail term in the summer of 1994 for his role in the Heritage Front hotline. In fact, Barker is a secondary figure in the Front; he is an organizer for the Front in Oshawa, and has also helped the group rent venues for their events. His conviction is based on his founding of the "Equal Rights for Whites" hotline around the time that the Heritage Front was shutting down its primary message line.
He has a list of weapons-related charges against him, including possession of a sawed-off shotgun and careless storage of a firearm. Robbery and bomb-possession charges were dropped. Barker, a welder-fitter by trade and a father of two, describes himself as a "White separatist."
Grant Bristow
Grant Bristow, one of the founders of the Heritage Front, did not come to prominence until August 1994. There are allegations suggesting that Bristow received more than $50,000 annually for five years from the Canadian Security Intelligence Service (CSIS). He allegedly used his CSIS money to finance the Front starting in 1989. As Bristow allegedly started working for CSIS several months before the HF was founded, it is possible that there might never have been a Heritage Front without him.
According to an article by Bill Dunphy of the Toronto Sun, Bristow was supposed to be working as a mole for CSIS while serving as the intelligence chief and co-director of security for the Heritage Front. However, his rather active role in hate activities cast doubt on whether he was helping or hindering the Front. While his information helped in the deportation of Sean Maguire, it appears Bristow may have helped bring the Metzgers and Mahon into Canada illegally. Bristow also allegedly ran a programme of harassment against anti-racists in Canada, providing the Front with personal information on them. In her testimony, Elise Hategan claimed that Bristow gave neo-Nazis phone numbers and addresses of anti-racist leaders. He also is accused of illegally accessing answering machines and voice mailboxes as part of his hate campaign.
According to a 1994 Canadian Centre on Racism and Prejudice (CCRP) press release, Bristow and Gerry Lincoln are the real brains behind the Heritage Front, and Wolfgang Droege is merely a figurehead. The CCRP also reports that Bristow has a long criminal history in the United States. It is also known that Bristow was one of the Heritage Front founders that visited Libya at the invitation of Muammar Qadhafi in l989.
Bristow uses several names, including Grant Bristol, Grant Briston, Grant Morrison, Rob Taffner, Robert Morris, and has utilized the first names Rick, Markus and Gerald.
George Burdi
Burdi was the leader of the Canadian branch of the Church of the Creator (COTC), a violent US-based hate group. There are several links between the Heritage Front and Burdi's organization, including COTC-provided security at HF events. Burdi has also claimed to be a member of the Heritage Front himself, and is reportedly a close colleague of Droege. He also met David Irving through Ernst Zundel, with whom he had previously worked. While a student at the University of Guelph, Burdi tried to start a chapter of C-FAR at the university.
Although he has not been in the public eye since mid-1993, Burdi was one of the most visible racists in Canada for several years. He wrote for Racial Loyalty, and also gave several speeches at racist rallies. He appeared as a guest on Geraldo as a representative of the COTC. In 1993 Burdi was denied entry into the United States after immigration officials found large quantities of White supremacist literature in his possession.
George Burdi is best known as the singer for the hate-rock band RaHoWa (an acronym for Racial Holy War). Using the name the Reverend Eric Hawthorne, he sang such memorable songs as "White People Awake," "Race Riot," and "Third Reich." The band's tape, released by Resistance Records, featured a cover illustration of a White warrior standing on top of a dead Black man.
Not content with fantasy violence, Burdi physically assaulted an anti-racist demonstrator at an Ottawa RaHoWa concert in May of 1993. The concert which was part of a racist rally, was interrupted by protesters who stormed the proceedings. It is believed that Burdi moved home with his parents in the Toronto area following his arrest. He has not been a public figure in the Canadian hate movement since that time.
David Maxwell French
David French is best known for his afliliation with the Nationalist Party of Canada (NPC). He ran for mayor of Scarborough, Ontario, in 1991 with the backing of the NPC and leader Don Andrews. It is reported that French is no longer a member of the party, and that his primary affiliatlon is now with the Heritage Front. French was one of the NPC members who attended the "peace conference" in Libya in 1989.
French has a long history of atfiliation with violent racist groups. In 1983 he went to a conference at the Hayden Lake, Idaho compound of Aryan Nations. He reportedly has a long-standing affiliation with the group, and it is also believed that French has extensive paramilitary training.
Charlene Elise Hategan
In 1985 Hategan moved to Canada from Romania with her family. She reportedly had a hard time adjusting to a new country, and found her niche with the Heritage Front after calling their hotline.
HF leaders frequently displayed her to journalists and recruits, saying that she was the embodiment of the "new generation" of hatemongers in Canada. Hategan, who goes by her middle name, wrote several articles for Up Front, and gave speeches to HF rallies and to other White supremacist crowds. She was charged by police for defamatory libel and promoting hatred.
Hategan grew weary of the hate, according to the Toronto Sun, but was afraid to leave the HF because of the abuse and violence she feared she would encounter. Because of this pressure, Elise attempted suicide in late 1993. After leaving hospital, she secretly became an anti-racist while spying on the Front, testifying against Droege and Schipper in their contempt of court trials in June of 1994. Hategan is currently in hiding from the Heritage Front and other White supremacists.
Gerry Lincoln
Lincoln is the founder and editor of Up Front, the monthly newspaper distributed since January 1992 by the Heritage Front. Although not a public figure, Lincoln is quite active behind the scenes. He designed the Heritage Front logo and letterhead, and writes scathingly racist and anti-Semitic editorials for Up Front. The publication is distributed to all HF members and others on their mailing list.
However, his activities are not limited to the printing press. In 1989, he went to Libya with several other founders of the Heritage Front at the invitation of Muammar Qadhafi. He also traveled to Ottawa for the founding convention of the Northern Foundation. This conference, although attended by many non-racist conservatives, is considered to be the first meeting of the Heritage Front founders in Canada.
Peter Mitrevski
After anti-racists attacked and damaged Gary Schipper's house in June 1993, several Heritage Front members retaliated with violence. Peter Mitrevski, a former skinhead, was arrested and charged with assault in the ensuing melee. However, he has never been convicted of any hate-related crime.
But Mitrevski is more than hired muscle. He served on the Nationalist Party's Advisory Council, and was invited to Libya in 1989. Mitrevski went to Michigan to meet with the Rev. Bob Miles, and traveled to Georgia to promote the Front at KKK meetings. He and Droege travelled Canada to form links with other White supremacists in the early days of the Heritage Front, and is still considered one of the leaders of the organization.
Gary Schipper
"The voice of the Heritage Front," Gary Schipper was the man behind the telephone hotline. Born in Canada, he was adopted by a Jewish family who moved to the United States. As a teenager, he was caught smoking marijuana by his mother and ran away from home. He spent several years traveling across the U.S. before returning to Canada. A 1994 Toronto Life interview revealed that despite a Jewish upbringing, including a bar mitzvah ceremony, Gary later joined the Heritage Front, claiming that his parents were unable to convert his natural Aryan disposition. A self-described "welfare cheat," Schipper collected public assistance while earning good wages, at times making more than $2000 a week as a telephone solicitor.
In 1993 Schipper helped set up the "Equal Rights for Whites" hotline after the Heritage Front was ordered to discontinue its telephone message system. In 1994, he was sentenced to two months in jail for contempt of court. He served six weeks, and is out of jail pending appeal. If the appeal is denied, he will serve the final two weeks of his term.