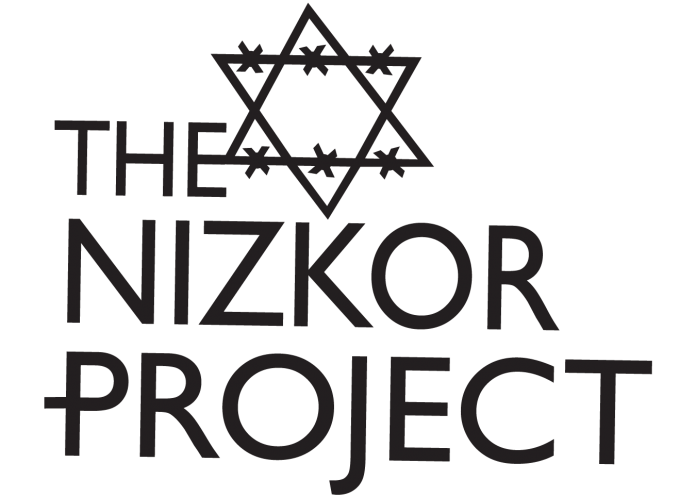 To round out the picture of C0TCs leadership struggle, the following is a review of efforts by Klassen and his chosen successors to maintain control and direction of the organization.
Heirs Apparent: 1 – Rudy "Butch" Stanko
Klassen announced in February 1990 that his successor as Pontifex Maximus would be Rudy "Butch" Stanko, whom he described to COTC followers as an "outstanding man, who has been tested by fire and torture, by success and adversity."
Stanko, 46, was at one time owner of the Nebraska Beef Packer and Cattle King companies. He held contracts worth $20 million to supply ova 18 million pounds of ground beef to public school cafeterias until the NBC news program "First Camera" reported in 1983 that the meat was produced under unsanitary conditions. (Racial Loyalty later alleged that the series, since canceled, was "probably set up specifically and for no other reason than to smear and slander Rudy.") The U.S. Departments of Justice and Agriculture then investigated Stanko, and the meat magnate was convicted in 1984 of six violations of the Federal Meat Inspection Act. He was sentenced to six years in prison and ordered to pay a $70,000 fine.
Stanko apparently came to Klassen's attention while in prison as the author of The Score, an intensely anti-Semitic book which details how Stanko's meat- packing corporation was destroyed by a Zionist conspiracy. The 389-page tome opens with an un-Creatorly, though predictably hateful, epigraph: "This book is dedicated to Jesus Christ. He was the first to tell The Score about the conspiracy of the Sanhedrin and its followers. For this they crucified him." The book proceeds to cover such topics as "Zionism"; "The Sanhedrin" and "Who Rules America." It concludes with a reprise of the megalomaniacal chestnut, "the Protocols of the Learned Elders of Zion."
The felonious abattoir operator welcomed his appointment as Klassen's successor by writing in the February 1990 Racial Loyalty:
It is a great honor and a supreme challenge to be selected as the next Pontifex Maximus of the Church of the Creator…. It is my avowed purpose to provide the necessary leadership, organizational and promotional talents to…smash the tyrannical Jewish network once and for all time. It is my hope and dedicated goal to bring this about in the next decade, the last decade history has allowed us for the final showdown.
But, it was not meant to be. Though released from a federal penitentiary in December 1991, Stanko was arrested for speeding in his Nebraska hometown on February 3, 1992. He was also charged with obstructing a police operation, criminal mischief, and driving with an expired license. After being taken to the local jail, Stanko reportedly wrestled with officers while they attempted to inventory his property during the booking procedure. He was then taken to a hospital, where he broke a light fixture with a crutch; when police entered his room, Stanko allegedly tried to assault an officer with the crutch.
The Pontifex Maximus-elect was released on bond the following evening. Though a February 11, 1992, Ashville Citizen-Times article reported that Stanko was scheduled to assume COTC leadership the following month. it also noted that a Montana parole officer "said Stanko had told him that he was not interested in taking over the church." The Scottsbluff, Nebraska, Star-Herald confirmed in a March 5, 1992. article that "Stanko said recently he is no longer a reverend in the church." The Star-Herald added that Stanko had filed a $1.375 million lawsuit alleging police brutality and civil rights violations in connection with his February arrest. Stanko's lawsuit was dismissed by a district court on May 29. 1992. He appealed this decision to the Nebraska Supreme Court, which upheld the lower court ruling in November 1992. With respect to the criminal charges pending against him, Stanko planned to enter a plea bargain agreement in October 1993, in which he will be sentenced for misdemeanor destruction of property and speeding infraction violations.
Shortly after these incidents. it became clear that Stanko would not be taking over the leadership of COTC As Klassen scrambled to find a new successor, he referred to his first attempt as the "Rudy Stanko fiasco." Stanko nonetheless addressed another temporary Pontifex Maximus, Mark Wilson, in the November 1992 Racial Loyalty: "I want to congratulate you on being appointed the Pontifex Maximus and the new leader of the CHURCH OF THE CREATOR…. I realize the tremendous responsibility placed on your shoulders, and you have my wholehearted support. If I can be of any assistance in the Rocky Mountain West, please do not hesitate to drop me a line."
Heirs Apparent: 2 – Charles Altvater
In early May 1992, Klassen announced that his new successor would be Charles Edward Altvater, 31, of Baltimore, Maryland. Unlike the notorious Stanko, Altvater was almost completely unknown prior to this sudden promotion. His only previous mention in Racial Loyalty was a January 1989 letter to the editor, in which he wrote:
I go back to college in January and will soon have my degree in electronics. The C.O.T.C. gave me the incentive to make myself successful so I can truly be an asset to our Cause. I promise to have a Church of the Creator under construction here within the next 3-5 years and will be spreading Creativity for the rest of my days. Last but not least, I'll be getting married later this year and would very much like Pontifex Maximus [Klassen] to perform the services….
Only a month after the Altvater appointment, Klassen changed his mind, naming Mark Wilson, a Milwaukee Skinhead, as the new Pontifex Maximus. According to Klassen, Altvater accepted the demotion without rancor.
Apparently still intent on spreading the work of "Creativity," Altvater came to public attention once more on December 14, 1992, when he was indicted in Baltimore on 16 criminal counts, including attempted murder, reckless endangerment, possession and manufacture of explosives, and destruction of property. According to the indictment, Altvater allegedly placed a bomb on the porch of a Baltimore County police officer's home; he was also alleged to have bombed a state police car on the same day. There were no reported injuries in either explosion.
A search of Altvater's home later revealed 92 quarter sticks of dynamite. He currently is serving two sentences in connection with the incidents: a 5-year term for reckless endangerment and a 20-year sentence (seven years of which were suspended) relating to the pipe bombing charges.
Heirs Apparent: 3 – Mark Wilson (aka Brandon O'Rourke)
Mark Wilson, 25, first came to the attention of observers of the radical right as a member of the Wisconsin Skinhead gang SHAM — Skinhead Army of Milwaukee — also referred to as the Northern Hammerskins. He was introduced to Racial Loyalty subscribers as Klassen's successor in June 1992 under the new name "Brandon O'Rourke"; the adoption of one or various pseudonyms by COTC members is quite common, as it is for many in the white supremacist movement, and it offers individuals the obvious advantage of eluding, at least temporarily, the scrutiny of law enforcement.
Under Wilson/"O'Rourke's" six-month tenure, the Church of the Creator published only two issues of Racial Loyalty, neither of which showed the rhetorical intensity or palpable rage the tabloid exhibited under Klassen, but the local organization reportedly re-energized the Milwaukee Skinhead scene. Wilson also established a close relationship with the growing COTC presence in Canada. particularly in the Toronto area.
Perhaps sensing, rightly though belatedly, that the Milwaukee Skinheads' propensity for reckless behavior would spin out of his ability to control, Klassen abruptly dismissed Wilson as COTC chief in January 1993. Unlike Stanko or Altvater, however, Wilson, who was the first Klassen-successor to actually take control of the "religion," did not go gently into the good-night of hate-group obscurity. According to the Klanwatch Intelligence Report, Wilson loyalists even attempted a last minute "coup" against the new, and current, leader, Rick McCarty, during an early meeting with him at a Milwaukee hotel. The plan was accidentally thwarted when police arrested three members of the Wilson faction on concealed weapons charges in the hotel parking lot.
Though Wilson's effort to retain power failed, he remains active and disgruntled. After his falling out with Klassen, the former Skinhead spread rumors of the COTC founder's senility, and he reportedly even asked WAR leader Tom Metzger to take control of the group; Metzger, who eulogized Klassen in an August 16, 1993, phone message, has shown no inclination to grant Wilson's alleged request.
Heir Apparent: 4 – Rick McCarty
Richard Lane McCarty. 39, was utterly unknown in hate group circles before Klassen announced in January 1993 that he would take over COTC, and that its headquarters were moving to Niceville, Florida, a tiny community near the Gulf Coast resort town of Pensacola. McCarty's professional background apparently includes a career in telemarketing; Klassen's introductory letter alleges that the new leader had earned a Ph.D., and had a background in business and psychology. However, court records reportedly indicate that McCarty vas arrested in 1985 on charges, since dropped, that he operated a telemarketing scam in Birmingham, Alabama, by claiming to sell distributorships for a soft drink company.
In March 1993, McCarty sent letters to Racial Loyalty subscribers announcing that he would appear that month on the nationally syndicated Sally Jessy Raphael talk show. The letters stated: "See Dr. McCarty P.M. and Executive Director of the C.O.T.C. fight it out with the Jews and Muds. Even though the show was stacked with half-breeds, gays and muds Dr. McCarty held his own and pulled no punches…. We now have a leader to carry us into battle with the enemy. RAHOWA."
McCarty did appear on the program with three fellow white supremacists_former Ku Klux Klansman Scott Shephard; Kirk Lyons, a one-time National Alliance member who heads CAUSE, a white supremacist legal defense agency; and an unidentified Skinhead woman and Christian "Identity" adherent. These extremists were joined by a handful of comparably benighted Black separatists.
Though it is doubtful that McCarty made much of a national impact as a result of his television debut, local newspapers began taking note of the white supremacist in their midst the following summer. A July 17, 1993, NW Florida Daily News article reported that McCarty was stopped by Niceville police on July 1, and charged with driving under the influence of alcohol. The Pontifex Maximus refused to sign his citation and is reportedly still contesting the charge.
The Palm Beach Post quoted McCarty on August 2, 1993, using rhetoric more subdued than Klassen's. He told the paper, "People are finally waking up to the fact that the white man is going to have no country of his own. We don't have nothing against anybody. We just want to repatriate the blacks and Jews back to their countries of origin." The Post also reported that COTC has no temple or compound in Niceville, "but it does have a warehouse that holds $500,000 in white supremacist pamphlets, newspapers and books. They are distributed in all 50 states, and 37 foreign countries, McCarty said."
McCarty's most recent letter to Racial Loyalty subscribers was a eulogy of Ben Klassen. McCarty wrote: [Typographical and spelling errors in original]
Three weeks ago Mr. Klassen came to visit with me in Niceville, Florida. To chart were the COTC had been and were we are going in the future. Even though we converse on the phone a couple of times a week, we had not physically seen each other since January.
When Mr. Klassen arrived and stepped out of his car I held out my hand to him. Mr. Klassen surprised me by pushing my hand away and gave me a big bear hug instead…. It was at that time I become aware of the bond we had formed, of the dreams and aspirations that we shared. Many times I have asked myself why I would take over such an awesome task and headaches of running the COTC? Each the time the same answer echoes back, "Mr. Ben Klassen".
…I am still unable at this time to say good-bye to Ben…. Ben came into my life like a coma, lit up the ski, and then moved on.
Next month we will have some articles going back to our roots so as not to loose crack of who we our, where we are going, and the goals we plan to accomplish. Every ending has a new beginning_Lets begin.