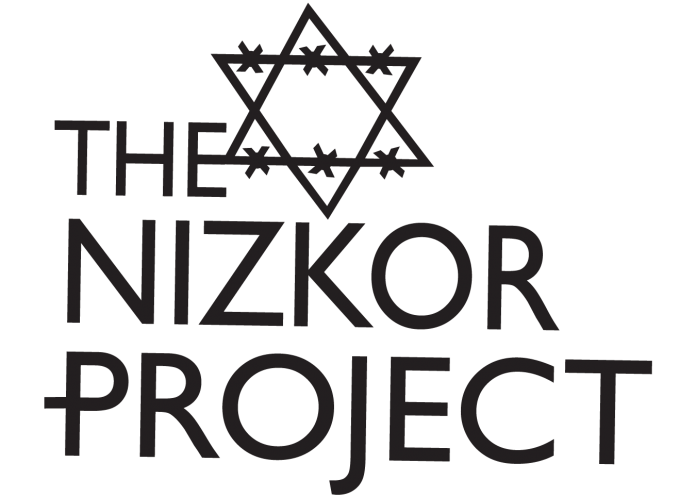 On July 15, 1993, federal and local police agents in Los Angeles, California, arrested eight individuals, some of whom had ties to COTC. These individuals were accused of plotting to instigate a race war by bombing the First African Methodist Episcopal Church — a major Black religious institution in South Central Los Angeles — and by assassinating Rodney King, the victim of a notorious videotaped beating by white police officers. According to court documents, the King murder was to have taken place on August 4, the sentencing date for two policemen convicted of federal civil rights violations in connection with the beating.
The arrests, which culminated an 18-month investigation of right-wing extremist groups in Southern California, were made three weeks prior to the assassination date because at the time, one of the key suspects was allegedly preparing a letter bomb to be sent to an Orange County rabbi. Additionally. police stated that the alleged conspirators had planned to target leaders of the NAACP and the National Urban League; Nation of Islam leader Louis Farrakhan; the Rev. Al Sharpton, rap music stars Eazy-E and members of the group Public Enemy; as well as unspecified "Jewish leaders."
During the arrests, police seized pipe bombs and machine guns, as well as racist paraphernalia including Confederate and Nazi flags, and a framed portrait of Adolf Hitler. Of the eight people arrested, only one, Christopher David Fisher, was specifically charged with conspiracy to destroy the First A.M.E. church. Five other adults were charged with weapons offenses: Geremy Rineman, 22; Jill Scarborough, 22; Josh Lee, 23; Chris Nadal, 35; and Doris Nadal, 42. Two unidentified juveniles were also arrested on unspecified charges_according to Time magazine, however, one of the minors had been charged with a pipe-bomb attack against a "half Asian and half Mexican" member of the "Spur Posse," a gang of Lakewood, California. teenagers who awarded points among themselves for sexual conquests
Fisher, the son of a grade-school teacher and a computer-science instructor, was the leader of an obscure Skinhead gang, the Fourth Reich Skins. Rineman, an associate of Metzger's White Aryan Resistance, had been featured in WAR, the Metzger monthly tabloid, after he was paralyzed in a brawl with Black and Latino youths Scarborough, Rineman's girlfriend, had written to another Metzger publication, White Sisters, distributed by the Aryan Women`s League, in 1991. The couple also wrote COTC's Racial Loyalty together in May 1992, stating, "After searching through many organizations.. we are now proud to say that we are new members of a program and creed that will bring about the salvation and redemption of the White Race. As Creators we now know that we can give our all to a real movement that will stop at nothing until we have a Whiter and Brighter World. We are now working hard to start a strong chapter out here in Southern California. We have started recruiting many of our friends…."
Ironically, among these newly recruited friends, Rineman and Scarborough were responsible for bringing into the COTC the FBI informant who foiled their alleged terroristic plot. A man who_ according to press accounts_presented himself in extremist circles as "Rev. Joe Allen" wrote in the May 1992 issue of Racial Loyalty, "I would like to express my thanks to Jill and Geremy VonRineman [sic], our wounded warrior, for showing me to the light of Creativity…. As a newly ordained minister of the COTC. I will dedicate myself to the cause and encourage others to join our movement. I am moving my base of operations to Southern California to work with Jill and Geremy and others that they have recruited, but I am willing to give assistance wherever it can be used."
After the arrests of Rineman, Scarborough, and their associates, Metzger wrote in WAR that he had suspected Allen's connection to the FBI over three years ago. Perhaps the WAR leader shared his concerns with Rineman, for he and Allen began publicly feuding, though Allen continued to use COTC as the base for his activities. In an issue of Racial Loyalty published only days before the arrests, Allen wrote, "I am continuing to spread the C.O.T.C. philosophy of purifying mind and body for a whiter and brighter California by training and educating young Skinheads at our training center. Unfortunately, a former C O.T.C. associate, who has never accomplished anything for the white race except getting himself shot and paralyzed by a mud, has made himself an obstacle to our success by spreading vicious lies about me in the local area for his own childish motives…. I would like to urge any white patriot who has not contacted me because of something that spoiled brat said about me, to meet with me and let me show them documents I have acquired which prove that these lies are not true."
Current COTC leader Rick McCarty entered into the fray by writing, "Rev. Joe Allen has been a tremendous help to this organization…. In fact, he has never turned down a request from this office. Rev. Joe Allen has always been there for us and he will be there for you…call him…enough said." When questioned about Allen's FBI work in the July 21 issue of The Toronto Sun, McCarty said, "He sent up $500 [U.S.] to help bail out our group in Toronto…. For an FBI agent he's been a big help. I wish we had 100 more like him."
Nonetheless, McCarty took pains to distance himself from the plot in which his group had become entangled. Denying that he had advocated violence against the African-Americans targeted for assassination. the COTC leader told the NW Florida Daily News, "We support Rodney King because the police that beat him will beat us…. And we support Louis Farrakhan because he's a black separatist." (Ben Klassen had been less enthusiastic in his assessment of the Nation of Islam leader; the July 1989 Racial Loyalty excerpted a wire service article on Farrakhan under the headline, "Do We Really Want to Negotiate With This Nigger?")
Significance of the Skinhead Connection
Members of the Fourth Reich Skins not arrested in connection with the alleged conspiracy also tried to disentangle themselves from the widening gyre of terrorism. In an interview printed in the August 1 Las Vegas Review-Journal, a Skinhead girl explained, "We may have prejudices..but I don't want to start a war." Denials notwithstanding, however, the charges against the eight could signify a disturbing tendency among neo-Nazi Skinheads[1] to act upon more ambitious and organized violent schemes either by working with or by taking inspiration from older, more established hate groups such as WAR and the COTC.
Thus far, only two defendants, Christian and Doris Nadal, have been brought to trial in connection with these charges. On October 1, 1993, Christian Nadal was convicted on 16 counts of selling and transferring illegal weapons, for which he could receive a maximum sentence of 145 years in prison. Doris Nadal, acquitted of three charges, was found guilty on a single conspiracy count, for which she could receive a five year sentence. A ninth defendant, charged after the July 15 arrests, Christopher Berwick, 49, pleaded guilty in late September to conspiring to manufacture and sell approximately 16 Sten machine gun receiver tubes for gun kits provided by Christian Nadal; Berwick faces a maximum sentence of five years in prison and a $250,000 fine.
As of October 1993, the other six defendants remain in jail awaiting trial.