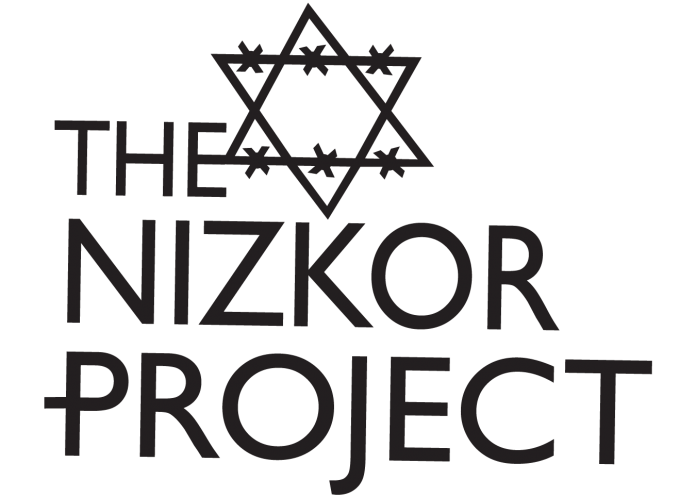 The Heritage Front: A History of Hate
Since 1989, Heritage Front members have been involved in racist incidents ranging from graffiti to assault. The following is a partial chronology of their activities starting with the inception of the Heritage Front five years ago:
September l989
The Nationalist Party of Canada ( Don Andrews' White supremacist group) sends a delegation of eighteen members to Libya at the invitation of Qadhafi to mark his 20 years in power. Droege, at the time associated with the Ku Klux Klan, is included. The idea of founding Heritage Front may have originated at this gathering, although it has been theorized that Droege considered its creation as early as 1981.
December 8,1990
The Heritage Front holds its first annual Martyr's Day Rally to honour Robert Matthews of The Order. Paul Fromm, a leader of the Canadian Association for Free Expression (CAFE) is one of the speakers. Representatives of the Church of the Creator, the Aryan Resistance Movement, the Ku Klux Klan, and the Nationalist Party of Canada also attends.
April 1991
Wolfgang Droege meets with Holocaust denier Ernst Zundel in Toronto. It is one of the first public meetings of the Front after two years of secrecy.
Summer 1991
The Heritage Hotline goes into operation. Legal challenges to the hotline force the HF to cancel and restart the hate message service six more times over the next three years.
August 30, 1991
Wolfgang Droege is a guest on the Q107 radio show "Barometer," espousing views hostile to immigrants and ethnic minorities.
September 24, 1991
In the Toronto City Hall, Droege, Fromm, and 11 other White supremacists including a member of the Aryan Nations disrupt a meeting of the Mayor's Committee on Race Relations as Native leader Rodney Bobiwash is lodging a complaint about the activities of the Heritage Front.
September 1991
Sean Maguire, a member of Aryan Nations and a friend of the Heritage Front, is arrested and deported from Canada for weapons violations.
December 1991
Gerry Lincoln starts publication of Up Front, the Heritage Front newspaper.
December 1991 to April 1992
The Heritage Front distributes racist "White Pride" leaflets at the University of Toronto and Ryerson Polytechnic Institute.
March 1992
HF members Wolfgang Droege, Nicola Polinuk, Peter Mitrevski and James Dawson are kicked out of a Toronto Reform Party riding association.
April 19, 1992
Ernst Zundel speaks at a Heritage Front meeting, celebrating Hitler's birthday.
May 27, 1992
The Heritage Front demonstrates at Dunbarton High School in Pickering, Ontario in support of a student suspended for wearing White supremacist symbols.
June 28, 1992
A Heritage Front meeting is held in Toronto's Latvian House, with 175 supporters, mostly skinheads, in attendance. Seven speakers are featured, including the American White supremacists Tom and John Metzger of White Aryan Resistance. Nazi-style salutes and shouts of "White Power" and "RaHoWa" (short for Racial Holy War) are reported. The Metzgers are arrested soon after the meeting and charged with entering Canada illegally.
June 29, 1992
Members of the Heritage Front observe and photograph an anti-racist rally at Queen's Park organized against hate groups and in support of the arrest and deportation of the Metzgers. The June 29 message on the Heritage Hotline proclaims, "Beginning June 30, communist Canada will learn the meaning of White Aryan Resistance"
June 30, 1992
The Heritage Front organizes a demonstration outside Toronto's Don Jail in support of the incarcerated Tom and John Metzger. The same day, three Toronto-area synagogues are defaced with slogans such as "White Power", and "Hitler Lives, Jews Die." In an interview two weeks later, Droege states that the spraypainting was done by "no one I touched bases with" and blames "the Jews" for the vandalism.
July 1, 1992
The HF message reads "this unholy alliance of Trotskyites, Marxists, anarchists and B'nai Brth support every perversion imaginable."
July 2, 1992
Tom and John Metzger are deported.
July 21, 1992
The Heritage Front is subpoenaed to court in Toronto by the Canadian Human Rights Commission for an injunction to close their hotline. Racists and anti-racists clash outside of the courthouse.
July 31 to August 2, 1992
Droege reportedly speaks at a KKK gathering of neo-Nazi groups at Le Plaine, Quebec. Also featured is George Burdi (a.k.a. Reverend Eric Hawthorne of the Church of the Creator), and the COTC band, RaHoWa. This 'Aryanfest' attracts approximately seventy people, half the expected number, partly due to a counter-rally held by the League for Human Rights of B'nai Brith Canada and the Canadian Council on Racism and Prejudice.
November 1992
Wolfgang Droege receives Holocaust denier David Irving on a visit to Canada Irom his native Britain. After hearings in Niagara Falls, Irving is deported before he can address a Heritage Front meeting in a Toronto hotel.
January 1993
The Heritage Front faces a Canadian Human Rights hearing over a complaint lodged by the Native Canadian Centre concerning the racist hotline. Wolfgang Droege is represented by 22-year old chemistry student Ken Ernst. Five hundred anti-racist protesters clash with police as they escort Heritage Front members into the courthouse. Two anti-racist demonstrators are arrested.
January 22, 1993
Dennis Mahon of White Aryan Resistance is deported to the United States. He had been brought to Canada with the help of Heritage Front member Grant Bristow.
January 26, 1993
Anti-racists clash with the Heritage Front outside a Toronto courthouse. It is one of four separate violent confrontations between the Front and Anti-Racist Action in a two year period.
March 3, 1993
Wolfgang Droege publicly expresses his support for the Reform Party, despite having been kicked out for his racist views.
March 13, 1993
Wolfgang Droege, escorted by other HF members, is invited to address a class at the University of Toronto. The HF hotline thanks the university and professor Joseph Fletcher for their commitment to "free expression."
April 27, 1993
It is reported that the Heritage Front is running a recruitment campaign in Ottawa. Flyers are left on parked cars and leaflets are stapled to lamp posts throughout the city.
May 6, 1993
Wolfgang Droege claims that there are Heritage Front members in the Canadian Armed Forces. CBC interviews him for a segment on racism in the military, but can't confirm Droege's assertion. [Note: In August of 1994 it was revealed in a leaked government document that CSIS had illegally obtained access to CBC files for the story.]
May 13, 1993
Heritage Front members clash violently with the audience at a Toronto forum. Two Heritage Front members are arrested and charged with assault.
May 29, 1993
Racists and anti racists clash after an Ottawa RaHoWa concert. George Burdi is arrested for assault.
June 3, 1993
A fight erupts in Kitchener, Ontario; it is linked to a Heritage Front rally. Less than a week later, the Front holds a racist rock recruitment drive in Toronto.
June 15, 1993
Wolfgang Droege appears in court on a weapons charge stemming from a violent clash with anti-racists in Toronto.
June 26, 1993
Outside of a court hearing on the HF hotline, anti-racists clash with Front members in Toronto.
August 14, 1993
The Heritage Front uses a rock concert to recruit youth in Montreal.
October 6, 1993
Elise Hategan, a member of the Heritage Front, faces hate charges. During the next four months she becomes an anti-racist, spying on the Front for the police. [The charges against her are withdrawn for her co-operation in March 1994 leading to Droege's conviction the following June.]
October 14, 1993
Kenneth Barker sets up the "Equal Rights for Whites" hotline less than a week after the HF line is shut down. The following day, he is threatened with contempt of court charges. On October 18, the Front is ordered to close its Ottawa hotline; Gary Schipper says that he would rather spend time in jail than shut down the hotline. [The following summer his wish comes true.]
October 27, 1993
Kenneth Barker and another HF member are charged with robbery and possession of an explosive device. The charges are later dropped.
December 1993
Jason Hoolans attacks and paralyzes an immigrant man in Toronto following a RaHoWa concert. He later admits that the attack was racially motivated. Hoolans is currently serving a four-year prison sentence.
March 17, 1994
Elise Hategan testifies against the Heritage Front and Wolfgang Droege. She requests police protection, claiming that her life is in danger.
March 20, 1994
The hotline issue is settled by a consent order. Three HF leaders still face charges relating to the hotline.
March 25, 1994
Wolfgang Droege says in a newspaper interview that he cannot find work because of his high profile. It is also reported that he is broke and on welfare.
June 3, 1994
Wolfgang Droege, Gary Schipper and Ken Barker are convicted for contempt of court for their involvement with the HF Hotline. All three serve jail time starting on June 23, with Droege appealing his conviction while incarcerated.
June 22, 1994
A Heritage Front member in Toronto is attacked and beaten by anti-Racists.
August 14, 1994
Grant Bristow, a Heritage Front leader, is alleged to be a CSIS paid informant in an article by Bill Dunphy of the Toronto Sun. During the following weeks, information comes to light suggesting that he used the money to found the Front. Bristow also reportedly gave information on Jewish organizations in Canada to Tom Metzger in California.