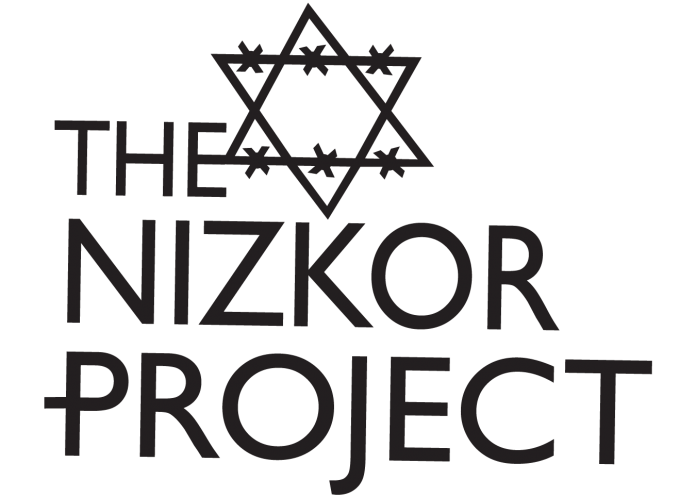 Canada
As is the case with the COTC on the U.S. West Coast, the Church of the Creator in Canada for the most part is comprised of neo-Nazi Skinheads. The group became active in Canada in 1990 when it set up post office boxes in Scarborough, Agincourt, and Woodbridge, Ontario. The head of these Ontario chapters is George Burdi (aka Rev. Eric Hawthorne). Burdi, 23, is a college-educated Skinhead; his menacing looks and relative sophistication have earned him appearances on the Geraldo Rivera and Sally Jessy Raphael talk shows, as well as MTV News. In addition to his COTC affiliation, Burdi is active with Heritage Front — Canada's most notorious hate group, led by Wolfgang Droege. (Droege is an ex-convict and former member of David Duke's Knights of the Ku Klux Klan who in 1992 sponsored rallies at which WAR leader Tom Metzger and his lieutenant Dennis Mahon spoke.) Burdi has been credited by Canadian law enforcement and other observers of the radical right with bringing a younger, more militant contingent into the more established hate group. Burdi also serves as lead singer of the Skinhead rock group RaHoWa (the term, taken from "racial holy war," which is the COTC slogan).
Burdi spoke of his music career in the August 18, 1993, Toronto Star: "Music is the ultimate form of bringing a message to the masses…. Youth seek role models through musicians. They say, "Wow, I love this band and if this is the opinion of the band, then it is my opinion too."' The self- styled performing artist has shown no reticence in expressing his opinions through the vehicle of song. One of his biggest crowd pleasers is a racist re-write of the Nancy Sinatra tune, "These Boots Arc Made for Walkin." In RaHoWa's rendition, Burdi squawks, "These boots are made for stompin'/ And that's just what they'll do/One of these days these boots/Are gonna stomp all over Jews."
To distribute RaHoWa's medleys of hate, which blatantly violate Canada's strict anti-racist laws, Burdi established Resistance Records, a music label comparable to France's marketers of Skinhead music, Rebelles Europeens — RaHoWa's former label — and Germany's Rock-o-Rama.[2] Resistance Records is operated by a COTC member in Detroit, Michigan. (Canada's statutes prohibiting publication of hate propaganda also account for Burdi's loyalty to COTC, because without Racial Loyalty, he would have no means of publishing or disseminating his propaganda north of the border.) Resistance Records has also signed the racist bands Nordic Thunder, Aggravated Assault, Aryan, and the Voice. "The market's phenomenal," Burdi told the Toronto Star. "We have a monopoly on it and it's virtually untapped." He astutely added that Canada's restrictions on hate speech could inadvertently spread the music's appeal. "Music is fed on controversy. Ignore us and we get huge because we can develop unhindered. Attack us and we get huge because you create controversy and the youth want to hear us. Either way, we win."
Burdi, moreover, is one of the most regular contributors to Racial Loyalty; over the past two years, regardless of who was serving as "Pontifex Maximus," Burdi's letters and essays — printed under the "Hawthorne" alias — have appeared in virtually every issue of the tabloid.
Not content with "mere" hate speech, however, Burdi has organized his followers, who number approximately three to four dozen, into the most active and dangerous COTC faction in North America. To this end, the group conducts weekly paramilitary sessions under the direction of COTC "Security" chief Eric Fischer, 29, a former member of the elite Canadian Forces Airborne Regiment. Fischer's training program is reportedly so grueling that in 1992 one COTC recruit collapsed and died; no charges were filed in connection with the incident.
The law appears to have caught up with Fischer, however, as a result of his bizarre effort to avenge the alleged theft of a computer, complete with extremist mailing lists and correspondence from a fellow extremist. In the early morning hours of June 9, 1993, police arrested the COTC officer, along with his brother, Elkar (aka Carl) Fischer, 22, and Drew Maynard, 21, charging the three with kidnapping, forcible confinement, and assault causing bodily harm for their alleged role in abducting a Heritage Front member whom they suspected of stealing the computer. Carl Fischer and Maynard were additionally charged with threatening death and bodily harm.
This criminal episode, which graphically illustrates the violence-prone nature of the group, began when the victim of these acts was reportedly taken on a three-hour ride through metropolitan Toronto, during which, he told police, he was handcuffed and tied, thrown on top of a sleeping bag in the back of a white van, and beaten. His assailants also placed a plastic bag over his head, and allegedly threatened to inject him with a poisonous cleaning solution: Beaten, bleeding, and disoriented, the victim was dropped off by his abductors at St. Michael's Hospital.
At approximately one o'clock the following morning, police surrounded the four-bedroom bungalow that was home to the three suspects, as well as George Burdi and two other COTC members, and took the accused men into custody. Law enforcement agents also seized a 12-gauge shotgun, a .22-caliber pistol, and a .45-caliber semi-automatic handgun during the arrest. The three accused are currently out on bail — $500 of which was provided by FBI agent "Joe Allen," the COTC member who later provided evidence leading to the arrest of nine white supremacists in Los Angeles.
Meanwhile, as a result of these charges, the two Fischer brothers have been suspended from the Queen's Own Rifles reserve militia until the resolution of the criminal investigation against them. Additionally, the Canadian military's special investigation unit is looking into claims by Wolfgang Droege that more than two dozen Heritage Front members currently serve in the armed forces.
George Burdi himself has been the subject of criminal charges in connection with a street brawl between the COTC and anti-racist activists which occurred on June 18, 1993. According to police, Alicia Reckzin, 23, a member of the group Anti-Racist Action, received a concussion, a broken nose, and bruises when Burdi allegedly assaulted her outside the Chateau Laurier hotel in Ottawa. Burdi currently awaits trial, accused of assault causing bodily harm. A voice reportedly "described as Burdi's" recorded a description of the fight for the Heritage Front telephone line; in the recording he referred to a "tremendous victory last night."