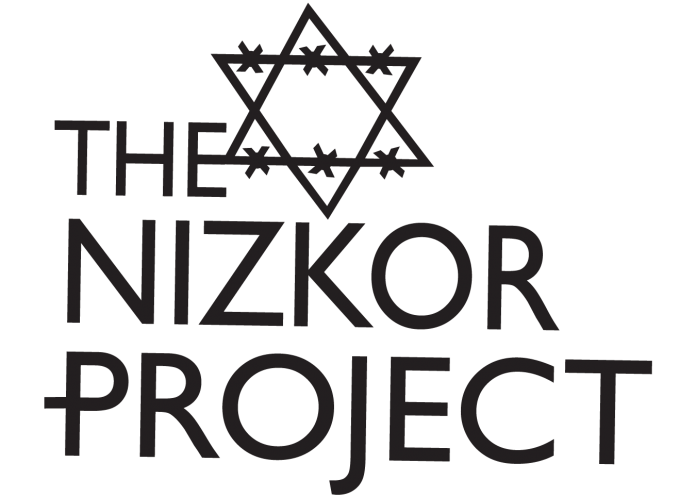 An extensive Holocaust-related book store and bibliography is available.
In the future, as we locate sources of material specific to the IHR and Willis Carto, we will add them to this section.
We have published several Holocaust-related FAQ's previous to this one, and all are available via anonymous ftp (see the beginning of this document for specifics). These research guides also provide specific bibliographic citations.
Of specific value in dealing with Holocaust denial is our Features section.
Suggesting Reading
ADL Special Report. Embattled Bigots: A Split in the Ranks of the Holocaust Denial Movement. Anti-Defamation League, 1994.
Diamond, Sara. Spiritual Warfare: The Politics of the Christian Right Montreal, PQ, and New York: Black Rose Books, 1990
George, John and Laird Wilcox. Nazis, Communists, Klansmen and Others on the Fringe. New York: Promotheus, 1992
"It's Not Populism," and "When Hate Groups Come to Town: A Handbook of Effective Community Response." Center for Democratic Renewal, P.O. Box 50469, Atlanta, Georgia, USA 30302-0469.
Mintz, Frank P. The Liberty Lobby and the American Right: Race, Conspiracy, and Culture. Westport, CT: Greenwood Press, 1985
Simonds, C.H. "Liberty Lobby – Willis Carto and his Fronts," National Review, September 10, 1971. (See carto.002 for complete text.)
Simonelli, Frederick James. American Fuehrer : George Lincoln Rockwell and the American Nazi Party
Glossary
NCLC: The National Caucus of Labor Committees, organized by followers of Lyndon LaRouche. For a comprehensive look at LaRouche and the NCLC, see King.
Works Cited
Aho, James. The Politics of Righteousness: Idaho Christian Patriotism. Seattle: University of Washington Press, 1990
Anderson, Scott and John Lee Anderson. Inside the League. New York: Dodd, Mead and Company, 1986
Caplan, Marc, ed. Hitler's Apologists: The Anti-Semitic Propaganda of Holocaust "Revisionism". Anti-Defamation League, 1993
Barrett, Stanley R. Is God a Racist? Toronto: University of Toronto Press, 1987. ISBN 0802066739
Bellant, Russ. Old Nazis, the New Right, and the Republican Party. Boston: South End Press, 1991
Bilodeau, Paul. "The Zundel Trial," Toronto Star: March 4, 1988
CDC. "Fact Sheet: Holocaust Denial," Coalition for Human Dignity, P.O. Box 40344, Portland, Oregon 97240.
Criminal Politics, Patterson Strategy Organization, P.O. Box 37812, Cincinnati, Ohio 45222
Diamond, Sara. 'The Right's Grass Roots.' "Z" March 1992: 19+
Fielding, Nigel. The National Front. London: Routledge & Kegan Paul, 1981
Gritz, James. Called to Serve. Sandy Valley, Nevada: Lazarus Publishing Company, 1991
Hill, Ray, with Andrew Bell. The Other Face of Terror. Grafton Books, 1988 **
King, Dennis. Lyndon LaRouche and the New American Fascism. New York: Doubleday, 1989
Knight, Derrick. Beyond the Pale: The Christian Political Fringe. Lanashire: Caraf Publications, 1982 Work cited
Lipstadt, Deborah E. Denying the Holocaust: The Growing Assault on Truth and Memory. New York: The Free Press (A division of Macmillan, Inc.), 1993.
Martinez, Thomas, with John Guinther. Brotherhood of Murder. New York: McGraw-Hill Book Company, 1988. ISBN 0070406995
Mintz, Frank P. The Liberty Lobby and the American Right. Westport, Connecticut: Greenwood Press, 1985
Rauber, Paul. 'Response to letter by Mark Weber.' "The Express" January 17, 1992: 4. [PS-Express Publishing Company, P.O. Box 3198, Berkeley, California] (Request ihr express.011792 for the entire Weber letter and Rauber's response, transcribed for release to UseNet with permission)
Rauber, Paul. 'Sticks and Stones' column, "The Express" January 10, 1992 (Request ihr express.011092 for the complete article, transcribed for release to UseNet with permission)
Ridgeway, James. Blood in the Face. Thunder's Mouth Press, 1990
Rose, Douglas, ed. The Emergence of David Duke and the Politics of Race. Chapel Hill: University of North Carolina Press, 1992
Scriptures for America, P.O. Box 766, LaPorte, Colorado, 80535.
Seidel, Gill. The Holocaust Denial. London: Beyond the Pale Collective, 1986
Spotlight, The. According to the masthead on the May 17, 1993 edition, The Spotlight is published weekly except for two issues combined into one at the beginning of the year by Cordite Fidelity, Inc. at 300 Independence Ave. SE, Washington, D.C. 20003. *
* However, the Spotlight has referred to Liberty Lobby as the publisher of the Spotlight-see Section 4.2, first paragraph. Most likely Cordite Fidelity is some sort of holding company.
** The reference to the Nazi-style attire of Tyndall in the Hill book comes from the caption of an un-numbered page which is one of the photographs ("plates" I would call them) in the center of the book between pages 160 and 161. Page 61 (sixty-one) describes the Spearhead paramilitary group and its breakup by police.