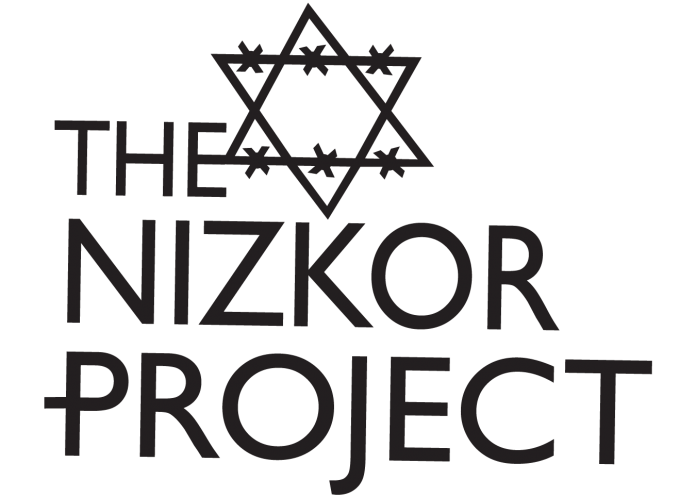 "I send recordings to Cairo in which I call upon my people to attack tourists. I explain to them that we must stop tourism to Egypt. Tourism is a plague. [Western] women come dressed in provocative clothing in order to arouse the believers. Tourists use drugs, they party all night in the clubs and casinos, and feel up the belly dancers. And our people [the Egyptians] their eyes are popping out from envy in trying to imitate the infidel tourists." [61] Sheik 'Umar Abd al-Rahman, also known as Omar Abdel- Rahman, spiritual leader of Al-Jihad in Egypt.[62]
"The lands of Muslims will not become bordellos for sinners of every race and color." Sheik 'Umar Abd al-Rahman, on an audio tape sent from the U.S. to Egypt.
In Egypt, the cradle of the Muslim Brotherhood movement, a more militant offshoot of the organization made newspaper headlines worldwide on October 6, 1981. At a military procession commemorating Egypt's successes in the 1973 Yom Kipur War, President Anwar Sadat was gunned down by members of Al-Jihad while sitting in a reviewing stand. The spiritual leader of the group, Sheik 'Umar Abd al-Rahman, issued a fatwa, or edict, sanctioning the assassination but was acquitted of direct involvement. Twelve years later, "Sheik 'Umar" – as he is called by his adherents – is directing his war against the Mubarak government from American shores. His followers, who refer to themselves as the "Islamic Group," receive guidance from him in the form of audio cassettes recorded in the United States.
Several months ago, Sheik Rahman promised that a fatwa against Egyptian President Husni Mubarak is "[o]n the way."
The sheik continued:
"It is the duty of all good Muslims to rebel against tyrants. The Egyptian people will not accept being whipped and raped and robbed by the corrupt Mubarak regime." [63]
In May of 1990 Sheik Rahman entered the United States on a tourist visa in spite of the fact that his name was on the official U.S. terrorist list. The State Department claims that the American Embassy in Khartoum, Sudan's capital, erroneously issued the visa. After Sheik Rahman was already residing in this country, the Immigration an Naturalization Service made a second error by granting him permanent resident status as a religious leader on April 9, 1991.[64]
In March of 1992, Rahman was stripped of his green card, and on January 20 of this year he was summoned to a federal hearing in Newark to respond to charges that he "lied on his visa application, that he is a polygamist and that he has committed unspecified 'crimes of moral turpitude."[65] At his own request, the hearing was closed to the public.[66] No decision was reached at that time.[63] On March 16, an Immigration and Naturalization Service administrative judge ruled that Sheik Rahman be deported from the United States since he had not told INS officials that he is a polygamist and that he had been convicted of falsifying a check while he was still living in Egypt in 1987.[66] The full text of the decision was not made public at the request of Rahman's lawyer, Barbara Nelson, who stated, "He has no intention of leaving . . . He intends to stay and pursue his claim for permanent residency." [69]
During the time that he has been in the United States, Sheik Rahman has, through his fiery sermons on cassette tapes, directed his followers from afar. His organization, known both as Al-Jiluld (Holy War) and Al Jama'a al-lslamiya – the Islamic Group has assassinated Egyptian government officials such as the late speaker of the Parliament, Rifat al-Mahjub, in its efforts to establish an Islamic state in that country.[70] Members of the group have also targeted Coptic Christians in Upper Egypt.[70] More recently, American and other Western tourists have been marked for assassination by Sheik Rahman, severely damaging Egypt's tourism industry in the process.[72]
Paralleling the fatwa pronounced on Salman Rushdie by the Ayatollah Khomeini, Faraj Fodha, a writer and severe critic of the Egyptian Islamic extremists, was murdered by followers of Sheik Rahman in June of 1992. Members of the organization who were interviewed by the Lebanese newspaper Al-Safir justified their actions by invoking their interpretation of Islamic law:
"[Fodha] was killed in accordance with the shari'ah [Islamic legal] ruling against apostates. A group of Muslim 'ulema [scholars], including At-Azhar Mosque scholars, ruled that he reneged on Islam and shari'ah entitles a devout Islamic group to implement its provisions since the ruler [i.e. President Mubarak] is an atheist. Killing Faraj Fodha was our Islamic duty . "[73]
Recent reports indicate that, according to the U.S. intelligence community, Sheik Rahman has been receiving funding for some of his activities from Iran.[74] Rather than receiving the money directly, one of Rahman's wives acts as an intermediary, sending him funds from Egypt, where she and his other wife reside.[75]
Within the United States, Sheik Rahman has maintained a relationship with El Sayyid Nosair, the Egyptian-born individual convicted of crimes related to the murder of Rabbi Meir Kahane. Subsequent to Nosair's imprisonment, Sheik Rahman has ensured that his wife and family receive financial support until his release.[76] Additionally, followers of the sheik at the Abu Bakr mosque in Brooklyn offer a $45 bus trip to visit "Brother El Sayyid Nosair" at Attica state prison."[77] Nosair has been described in press reports as a "frequent worshipper" at the mosque where Rahman preaches in Brooklyn,[78] and is currently serving a term of seven to 23 years for his crimes.