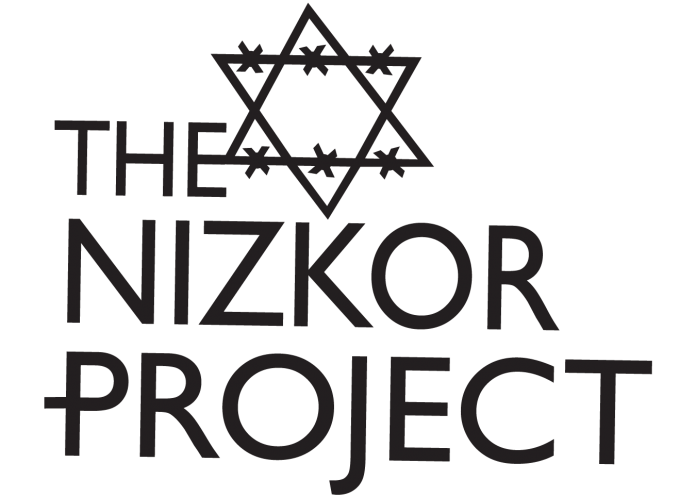 The Austrian Resistance Archives (DOEW, Dokumentationsarchiv des österreichischen Widerstandes) dealt initially mainly with the collection, scientific evaluation, and publication of material about resistance, persecution and exile during the period 1934-1945.
However, after the Archive's formation in 1963, it became apparent that the DOEW would also have to keep its collective eye on neo-Nazi and racist manifestations in Austria after 1945 as well. The continuing proliferation of neo-Nazi propaganda concentrates the majority of its activities and publications not only on trivializing or denying the unparalleled crimes of the Nazi regime, but also on defaming anti-fascists and resistance fighters as traitors and criminals.
The DOEW's landmark publication in this anti-fascist civic work was Rechtsextremismus in Österreich nach 1945.[1] This book not only went through five editions bewteen 1979-1981 (now out of print), it also generated countless protests and litigation from radical right activists and organizations.
Among the radical right activists in North America and Western Europe are a group of pseudo-historians such as from Great Britain David Irving[2] and from France Robert Faurisson, who call themselves "revisionists" and proclaim that the mass-murder of Jews in National-Socialist concentration camps is pure invention (" Auschwitz Lie", "Gas-Chamber Swindle", etc.).
Gerd Honsik's publication of the "Lachout-document" in his neo-Nazi publication, "Halt" (November 1987), contributed to "revisionist" literature with an Austrian variation known as the " Mauthausen Lie". According to this "document" which claims to be a legally notarized memorandum written by a "Lieutenant" Lachout of the (non-existant) 'Militaerpolizeiliche Dienst" the "Alliierte Untersuchungskommissionen"[3] supposedly prove that there had never been any gassings in Mauthausen or in twelve other concentration camps. Experts were easily able to prove that this document was a forgery.
Consequently, the DOEW filed charges against Lachout for reviving National Socialist activities. Unfortunately, the authorities have not pursued the matter aggressively, as is usual in such cases, and the proceedings have still not come to an end, but all copies of the reproduced Lachout "document" have been confiscated and judicial pre-trial investigations initiated against Lachout and Honsik. Lachout retaliated by filing defamation suits against the DOEW, the Gesellschaft für Aufklärung,[4] profil, Wochenpresse, and other newspapers for accusing him of forgery.
To defend its case the DOEW prepared an extensive rebuttal, which not only proved the Lachout "document" to be a forgery, but that several other documents discovered in the process of DOEWs research were forgeries as well. The DOEW then filed a charge of Documentation Falsification with the Public Prosecutor's Office in Vienna.
The DOEW decided to publish the main parts of the rebuttal in this pamphlet for two reasons: First, the Lachout "document" (distributed by Halt and other groups primarily to school students) has caused a great deal of confusion among students and teachers because Lachaout was falsely portrayed in these handouts as an "official expert", "special agent of the Federal Government" and "gendarmerie major".
Second, the responsible authorities and the judical system are apparently not capable of putting a quick, effective end as proscribed by the Constitution to forgeries like this and other neo-Nazi propaganda, even though two parliamentary inquiries about this matter have been addressed to the Justice Minister. Allowing allegations about the non-existence of gas-chambers in Austrian concentration camps to be spread unchallenged is, in our opinion, intolerable. What can relatives and the descendents of persons murdered in these gas-chambers think about an Austria where such obscenities are allowed to go un-punished?
Brigitte Bailer-Galanda and Willi Lasek, DOEW staff members and specialists on Austria's radical right, wrote the chapters on the Lachout "document". Gustav Spann, of the Institute of Contemporary History, University of Vienna, contributed a chapter on the methodology of Nazi apologists. The DOEW want to thank them, our tireless researcher Hans Landauer, and all those who contributed material, information and advice, as well as Martin Much, who read the galleys.
Despite many negative experiences, not the least of which was the recent scandalous acquittal of the neo-Nazi Walter Ochensberger in Vararlberg, we still hope and expect the Austrian courts to prosecute forgeries, like the one described here, as well as neo-Nazi propaganda in general. It would be devastating for Austria's reputation and position in the world if our country, reborn in the struggle against Nazi-fascism, should become a breeding ground for neo-Nazis and anti-Semites. The DOEW will in any case stalwarthly continue its efforts to spread awareness about the facts of contemporary history.
Wolfgang Neugebauer
DOEW Director