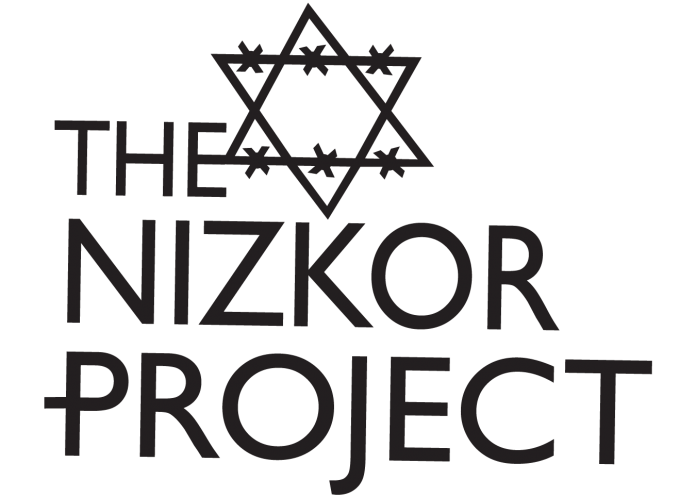 1. "The Radical Right in Austria Since 1945," trans.
2. David Irving was deported from Austria in 1984. He then sued the Republic of Austria and won in the Lower Court. The Republic of Austria appealed and on Feb. 27, 1989, the Vienna Superior Court turned over the Lower Court's decision on the grounds Irving represents National Socialist views.
3. "Military Police Service" and "Allied Investigation Commission", trans.
4. Society for Political Information, Innsbruck.
5. " Mauthausen Swindle Now Officially Recognized", trans.
6. Erkenntniz des Verfassungsgerichtshofes, B 682/86-10, March 3, 1987.
7. Sieg. AJ-Presse-Dienst, No. 11-12, November-December, 1987.
8. Ibid.
9. Sieg. AJ-Presse_Dienst, No. 3, March 1988
10. "Acquittal for Hitler? Thirty-Six Unheard Witnesses Against the Gas-Chambers," trans.
11. See video transcript, "Das Lachout Dokument", Samisdat Video-Medig, p. 6, available at the DOEW
12. Rebuttal, "Wahreitsbeweis des Dokumentationsarchivs im Privatanklageverfarher Lachout" DOEW c. Emil Lachout, Vienna, January, 1989, p.23.
13. Ibid, p. 25
14. Gustav Spann, Florian Freund, "Zur Auseinandersetzung mit der Apologie des Nationalsozialismus im Schulunterricht am Beispiel der Vernichtung der Juden," Zeitgeschichte, Heft 5, (February 1981).
15. Letter, Manfred Messerschmidt, Freiburg.Breisgau, FRG, July 14, 1988, to the DOEW.
16. "Militärpolizeilicher Dienst" or "Alliiertes Militärkommando für Österreich".
17. "Gazette of the Allied Commissions for Austria" (February, 1946), p. 8. The Allied Council decided to publish a monthly gazette at their meeting on December 18, 1945, _Gazette_, p. 24.
18. _Gazette_, March 1946, p. 18
19. Protocol of Allied Council Vienna, August 7, 1945; Protocol No. 75 of Inter-Allied Command, January 9, 1947, in Papers of Dr. Albert Loewy, Chief of Legal Department, U.S. High Commissioner for Austria; Institut für Zeitgeschichte, University of Vienna.
20. Deposition, Hans Landauer, Vienna, February 1988, available at DOEW.
21. John Mair, "Four-Power control in Germany and Austria, 1945-1946, Part II, Austria" Survey of International Affairs 1939-1946 (London-New York-Toronto: Oxford University Press; 1956), p. 308, 21a.
22. Ibid., p. 309
23. _Gazette_, February 1946
24. See video transcript, "Das Lachout-Dokument", Samisdat Video Medig, p. 2, available at the DOEW.
25. _Gazette_, December 1945-January 1946, p. 24.
26. The expression used by the Allies in the _Gazette_ is "Certified true copy". See _Gazette_, Dec. 1945-Jan. 1946, p. 40.
27. "Republic of Austria – guard Battalion Command Vienna"
28. Letter, Robert Lichal, Minister of Defense, Vienna, Feb. 20, 1989, to the DOEW; Letter, Karl Blecha, Minister of the Interior, Vienna, Jan. 27, 1989, to the DOEW.
29. Rolf Vogel, ed., "Ein Weg aus der Vergangenkeit. Eine Dokumentation zur Verjaeh-rungsfrage und zu den NS-Prozesse. (Frankfurt/Main-Berlin: Ullstein Verlag, 1969), p. 9; Telford Taylor, "Die Nürnberger Prozesse. Kriegsverbrechen und Völkerrecht" (Zurich: Europa Verlag, 1951), p. 13.
30. IMT Document 3870-PS, in "Der Prozess gegen Hauptkriegsverbrecher vor dem Internationalen Militärgerichtshof. Nürnberg 14. November -1. Oktober 1946" Vol. 33, Official Text, German Edition (Nuremberg: Inter. Militärgerichtshof: 1949), p. 279f.
31. "Law of General Administrative Procedure" trans.
32. Rebuttal, "Wahrheitsbeweis", p. 31
33. Letter, Karl Blecha, Minister of the Interior, Vienna, Feb. 5, 1988 to the DOEW, Justification exhibit.
34. Contents of the "document" (especially the denial of mass murder through poison gas in concentration camps) are dealt with in chapter six below.
35. "Worker's Samaritan Association of Austria", which among other things runs an ambulance service. trans.
36. Fit as a fiddle. trans.
37. See video transcript, "Das Lachout-Dokument". Samisdat-Video-Medig, p. 2, available at the DOEW.
38. Ibid., p. 5 f.
39. Ibid., p 2 f.
40. Lachout's "Statement to District Board (ASBO Leopoldstadt District, author) About My War Years", Oct. 1, 1982.
41. Excerpt from personal file, MA 6, City of Vienna, that Lachout presneted to ASBO. (MA, Magistratsamt, is the Viennese equivalent of a city department. trans)
42. Ibid
43. Transcript of a "Dienstzettel," German Red Cross, District 17, Feb. 12, 1945.
44. Transcript of a "diploma", signed by Reichsarbeitsfuehrer Hierl, March 30, 1945.
45. "Official Certification", Chair for Accident Surgery I, Aug. 3, 1972.
46. Duplicate of "Training Certificate" from MA 15, City of Vienna, Jan. 26, 1949; Transcript of an official certification of MA 2, City of Vienna, Sept. 2, 1971
47. Transcript of an "Official Certificate", MA 2, City of Vienna, Sept. 2, 1971
48. "Certificate" duplicate, Feb. 15, 1954
49. Photocopy machines were in common use then. trans.
50. Wahrheitsbeweis, p. 18
51. "For the production's correctness", trans.
52. "Official Certification", Federal Chancellory, Office for Defense, Archive of the Republic, Vienna, No. 508.191-I/Pers/55, Oct. 18, 1955.
53. Letter, Karl Blecha, Minister of the Interior, Vienna, Feb. 5, 1988
54. "Wahrheitsbeweis", p. 19
55. Letter, Prof. Trojan, Chief, First University Clinic for Accident Surgery, Vienna, Jan. 23, 1989, to the DOEW.
56. see Original, S. 26, Footnote 55. Nationalsozialistengesetz 1947 (Federal Constitutional Law of February 6, 1947) in Bundesgesetzblatt, No. 25 (1947) concerning the treatment of the National Socialists.
57. "Kein Rechtsakt kann Wirksamkeit entfalten, der nationalsozialistische Wiederbetätgung darstellt. Unter diesen Umständed kann nicht zweifelhaft sein, dass [Para] 3 VerbotsG von jeder staatlichen Behoerde im Rahmen ihres Wirkungsberiches unmittelbar anzuwenden ist. /…/ [Para] 3 VerbotsG ist auch dann anwendbar, wenn das für die Behoerde massgebliche Gesetz seine Beachtung nicht ausdrücklich oder durch einen allgemeinen Vorbehalt der Rechtmaessigkeit des Vorhabens oder Begehrens vorschreibt. Als allgemeine Generalklausel steht dieses Verbot neben und ueber allen Einzelvorschriften. /…/ Das Wiederbetaetigungsverbot ist auch nich blosser Teilzweck der staatlichen Tätigkeit für einen bestimmten Bereich, der hinter anderen Teilzwecken anderer Bereiche zurückstehen muesste, sondern umfassende Massgabe jeglichen staatlichen Verhaltens. Die kompromisslose Abelnung des Nationalsozialismus ist ein grundlegendes Mermal der wiedererstandenen Republik. Ausnahmslos jede Staats-tätigkeit hat sich an diesem Verbot zu orientieren. Es darf kein behoerlicher Akt gesetzt werden, der eine Mitwikung des Staates an nationalsozialistischer Wieder-betätigung bedeuten wuerde." _Erkenntnis des Verfassungsgerichtshofes G 175/84-34, November 29, 1985_.
58. Erkenntnis des Verfassungsgerichthofes B 682/86-10, Mar. 3, 1987.
59. "Gefaehrliche Zweifel an Vergasungen".
60. Decision, Oberster Gerichtshof, 13 Os 14-80, Mar. 6, 1980.
61. Decision, Landesgericht für Strafsachen Wien, 6 bE 3271/78, Oct. 6, 1980, p. 81.
62. Abzeichengesetz 1960 (April 5, 1960) in _Bundesgesetzblatt_, No. 84 (1960) forbids certain medals and symbols. This law was later amended by the Federal Law of March 5, 1980 in _Bundesgesetzblatt_, No. 117 (1980)
64. Reply of Minister of Justice, Egmont Foregger, to the Parliamentary Query (7143/I-Pr- 1/88), Sept. 1, 1988.
65. Minister Foregger still had not answered at the time of this printing.